Heerema's Aegir vessel installs water handling module on Woodside's platform
Aegir, a Heerema-owned heavy lift vessel, has transported and installed the 1650 metric ton water handling module for client TechnipFMC on the Woodside-operated Pluto Alpha platform located offshore Australia.


Heerema said in a statement on Thursday that Aegir picked up the module from the MMHE yard in Johor, Malaysia, on 14 November.
From there, Aegir transported the module to the Woodside-operated Pluto field and completed the installation within four hours.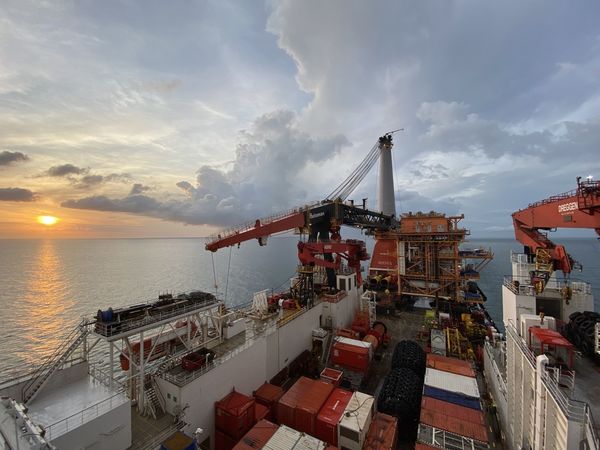 The Pluto field is located 190 kilometres northwest of Karratha, Western Australia, in 85 meters of water.
The Pluto A Platform is a not-normally manned platform, and the newly-installed water handling module consists of facilities for water separation and treatment, together with upgraded power generation units.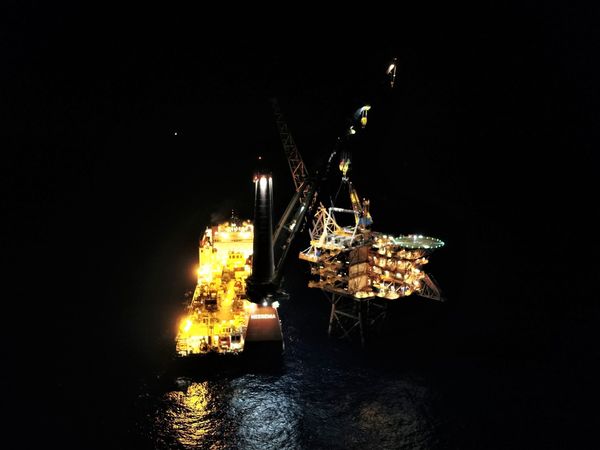 Heerema emphasized that, despite scheduling challenges introduced by the global situation, the excellent collaboration between TechnipFMC, Woodside, and Heerema resulted in the unit's safe and successful installation.
This project follows Aegir's success in Qatar with the installation of the Al-Shaheen Gallaf 1 project.
Heerema's work consisted of installing three topsides weighing between 2000 and 2500 metric tons and three bridges weighing between 700-1100 metric tons. The project was completed in November 2020.
The Al-Shaheen oil field is Qatar's largest and has a water depth of 60 meters with facilities consisting of 33 platforms and more than 300+ wells.
The Al-Shaheen Gallaf 1 scope will support the North Oil Company's ongoing development of the Al-Shaheen field.
Now, the vessel will receive some upgrades in Singapore in preparation for a busy 2021 portfolio.