Heerema's LNG-fueled Sleipnir arrives at Port of Rotterdam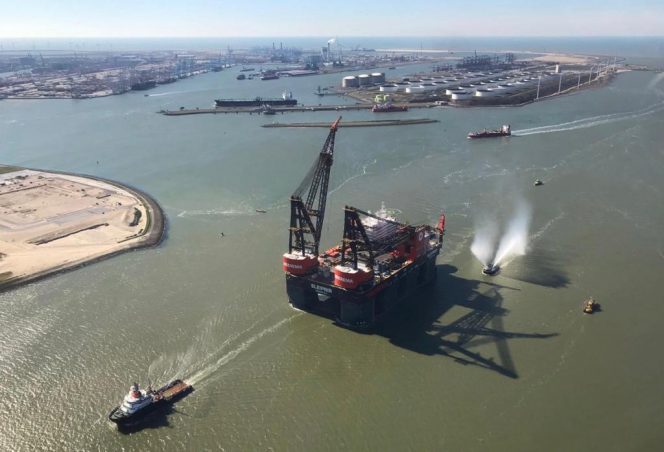 ---
Heerema Marine Contractors' semi-submersible crane vessel and the world's first LNG-powered construction vessel, Sleipnir, has arrived in the Port of Rotterdam.
Kolga, Heerema's newly upgraded tug, joined Sleipnir at sea to guide the vessel into the Caland Canal, Heerema said in its statement marking the milestone arrival.
Sleipnir stands at 220 meters long, 102 meters wide, with the room to accommodate 400 employees, and weighing 119,000 tons.
The vessel has completed several installation projects so far, including the record-breaking Noble Energy Leviathan project, Equinor's Peregrino C installation, and the Cassia C Trinidad installation.
The vessel has dual-fuel engines that enable Sleipnir to run on LNG, drastically reducing harmful emissions.
Sleipnir will depart in the coming weeks for the first of several jobs it has lined up, however, the company is constantly monitoring the ongoing COVID-19 outbreak and works within all international and national regulations to protect its workforce.
Related news
List of related news articles