Higher oil and gas output lifts Total profit
French oil and gas company Total booked an increase in the fourth quarter 2018 profit driven by higher oil and gas production and increase in prices.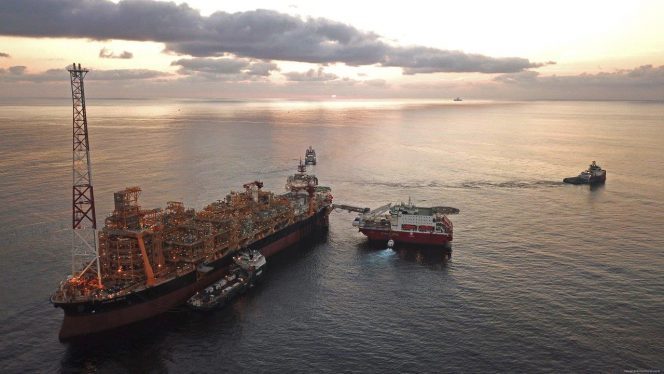 The oil company said on Thursday it had recorded an 11% increase in net income for 4Q 2018 which amounted to $1.13 billion, compared to the profit of $1.02 billion in the same period of 2017.
Total's adjusted net profit rose 10% in 4Q 2018 to $3.2 billion from $2.87 billion in the same period of 2017.
Total Chairman and CEO, Patrick Pouyanné, said: "Benefiting from the rise of oil prices to $71/b on average in 2018 compared to $54/b in 2017, while remaining volatile, the Group reported adjusted net income of $13.6 billion in 2018, an increase of 28%, a return on average capital employed close to 12%, the highest among the majors, and a pre-dividend breakeven below 30 $/b."
Pouyanné explained: "These excellent results reflect the strong growth of more than 8% for the Group's hydrocarbon production, which reached a record level of 2.8 Mboe/d in 2018 and led to a 71% increase in Exploration & Production's adjusted net operating income."
Total's adjusted net profit in 4Q 2018 in the Exploration and & Production segment was $2.48 billion, an increase of 37% compared to the year-before period. The company benefited from the increase in hydrocarbon prices and production growth.
Total's hydrocarbon production in the fourth quarter of 2018 was 2,876 thousand barrels of oil equivalent per day (kboe/d), an increase of 10% compared to the prior-year period. This was mainly due to start-ups and ramp-ups of new projects, including Yamal LNG, Kaombo North, Ichthys, Fort Hills, and Kashagan.
In 2019, Total is targeting cost reductions of $4.7 billion, projected net investments of $15-16 billion and an opex target of 5.5 $/boe.
In E&P, production is expected to grow by more than 9% in 2019 thanks to the ramp-ups of Kaombo North, Egina, and Ichthys plus the start-ups of Iara 1 in Brazil, Kaombo South in Angola, Culzean in the UK, and Johan Sverdrup in Norway.
Offshore Energy Today Staff
Related news
List of related news articles