Higher oil prices boost Total's 3Q profit
French oil major Total posted a 45 percent increase in the third quarter 2018 profit, boosted by higher production and oil prices.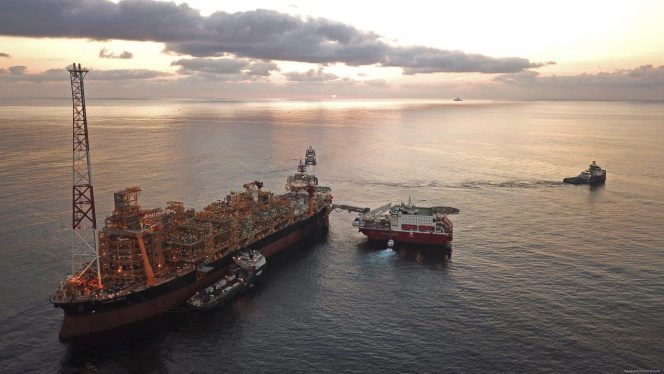 The company's net profit was around $3.9 billion, up from $2.7 billion in the third quarter of 2017.
Commenting on the results, Chairman and CEO Patrick Pouyanné said: "Total's third-quarter adjusted net income increased by 48% from last year to $4.0 billion, while oil prices increased by 44% to 75 $/b supported by supply tensions and the geopolitical context."
"These results confirm the Group's ability to take full advantage of the favorable environment and to deliver on its objectives for production growth and cost discipline thanks to very good operational efficiency.
Exploration & Production doubled its adjusted net operating profit to $2.9 billion in the third quarter. Production rose to 2.8 Mboe/d, an increase of 8.6% compared to a year ago.
Production grew from last year's 2,5 million barrels of oil equivalent per day to 3Q 2018 2,8 Mboe/d, boosted by start-ups and ramp-ups from offshore projects in Australia, Angola, Kazakhstan, Russia, and the North Sea.
"Notably during the quarter, major project start-ups included Kaombo in Angola, Ichthys LNG in Australia and the second train of Yamal LNG in Russia. Production growth for 2018 will be close to 8%. Also, exploration had significant success with the wells of Glendronach in the United Kingdom, Shwee Yee Htun 2 in Myanmar and Sururu in Brazil," Pouyanné said.
Looking ahead, Total said while Brent continued trading at around $80 a barrel due to geopolitical context and supply tensions, the company would still work to improve operational efficiency and reduce breakeven to place itself in a position to make profit in any environment.
Total said its Upstream division was well position to profit from the rise in oil prices thanks to expected output growth of 8% for 2018, and 6-7% per year by 2020.
Production will be boosted in the coming months by the start-ups of the third train at Yamal LNG in Russia, Egina FPSO in Nigeria, Tempa Rossa in Italy, and the second Ichthys LNG train in Australia.