Horizon Oil's Western LNG facing supply cuts
Australian exploration and production company, Horizon Oil, informed that the Papua New Guinea petroleum minister issued notices of intention to cancel the PDL 10 and PL 10 licenses to Repsol.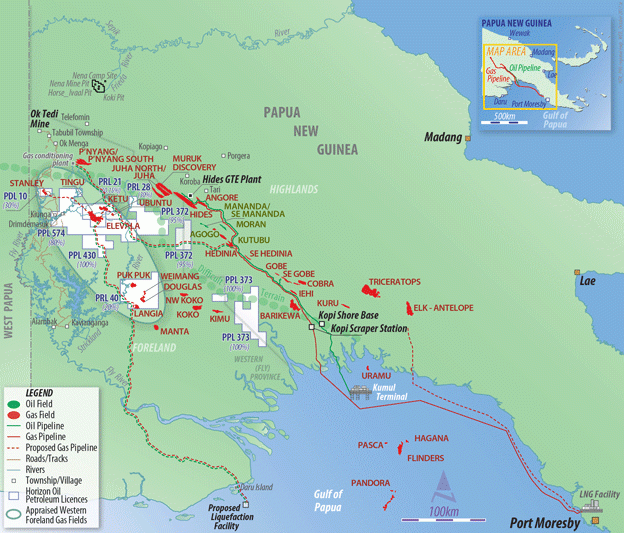 Repsol operates the petroleum development license 10, which constitutes approximately 20 percent of the resource volume that will supply the proposed Western LNG project.
The PNG ministry also issued a notice of intent to terminate the Stanley gas agreement for PDL 10 on January 4, 2019, unless the project participants show cause for it not to be canceled.
In its statement to the Australian stock exchange, Horizon Oil said it has "formed a view that each of the purported notices is without merit," adding that these notices are procedurally invalid.
Horizon Oil, together with Repsol and other PDL 10 joint venture participants, aims to continue working with the petroleum minister and the Department of Petroleum and Energy to resolve any misunderstanding with respect to the good standing of PDL 10, PL 10 (pipeline license) and the Stanley gas agreement without compromising the legal rights.
Horizon Oil is proposing to develop a 1.5 mtpa Western LNG gas aggregation project near Daru Island. Earlier this year, the project participants completed the pre-FEED (front-end engineering and design) studies that were commissioned on the three components of WLNG – upstream, pipelines and liquefaction facility.