Hurricane Sally: More production shut-in as workers start returning offshore
Although personnel is returning to offshore platforms, almost a third of oil and gas production in the Gulf of Mexico is still shut-in due to Hurricane Sally.
The U.S. Bureau of Safety and Environmental Enforcement (BSEE) said on Wednesday that personnel have been evacuated from a total of 119 production platforms, 18.51 per cent of the 643 manned platforms in the Gulf of Mexico as a result of Hurricane Sally.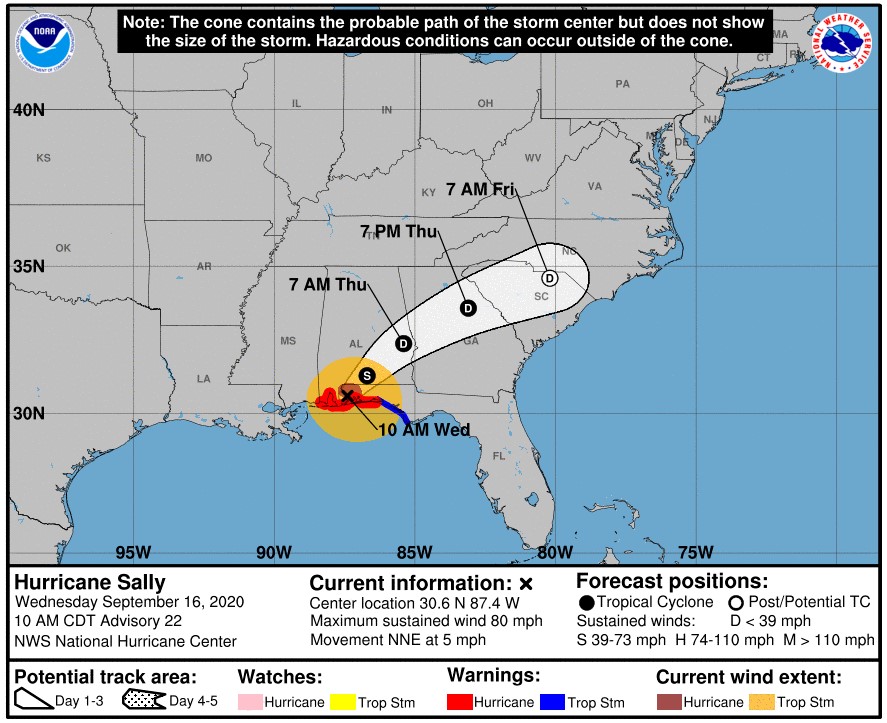 Furthermore, personnel have been evacuated from three non-dynamically positioned rigs, equivalent to 30 per cent of the 10 rigs of this type currently operating in the Gulf of Mexico.
Only one out of the 17 dynamically positioned rigs currently operating in the Gulf is currently off location and out of the storm's projected path.
From operator reports, BSEE estimates that approximately 27.48 per cent of the current oil production in the Gulf of Mexico has been shut-in. As for gas, BSEE estimates that approximately 29.70 per cent of the natural gas production in the Gulf is still shut-in.
As reported yesterday, oil and chemical ports along the Mississippi River reopened with restrictions and some offshore operators started returning workers to offshore platforms.
Apart from its effects on the offshore oil and gas production, Hurricane Sally unloaded 20 to 30 inches of rain in coastal Alabama and the Florida Panhandle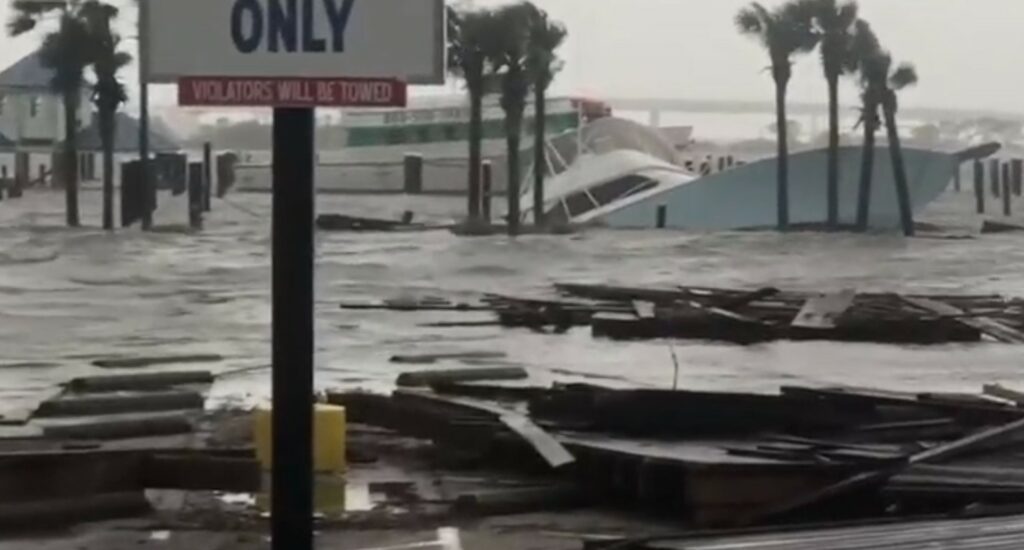 After two days spent spinning less than 150 miles off the coast of Alabama, Florida, and Mississippi, Sally finally made its move to come ashore Wednesday morning with 160 kph wind gusts and a six-foot storm surge.
Areas in coastal Alabama and the western Florida Panhandle were hardest hit, but flooding rain also spread inland over eastern Alabama and southwest Georgia. The surge of Hurricane Sally inundated Pensacola in nearly six feet of water, the third-highest level on record. The heavy rain is expected to reach the Carolinas on Thursday.
Sally intensified rapidly shortly before landfall turning into a Category 2 hurricane, a deviation from the predicted Category 1.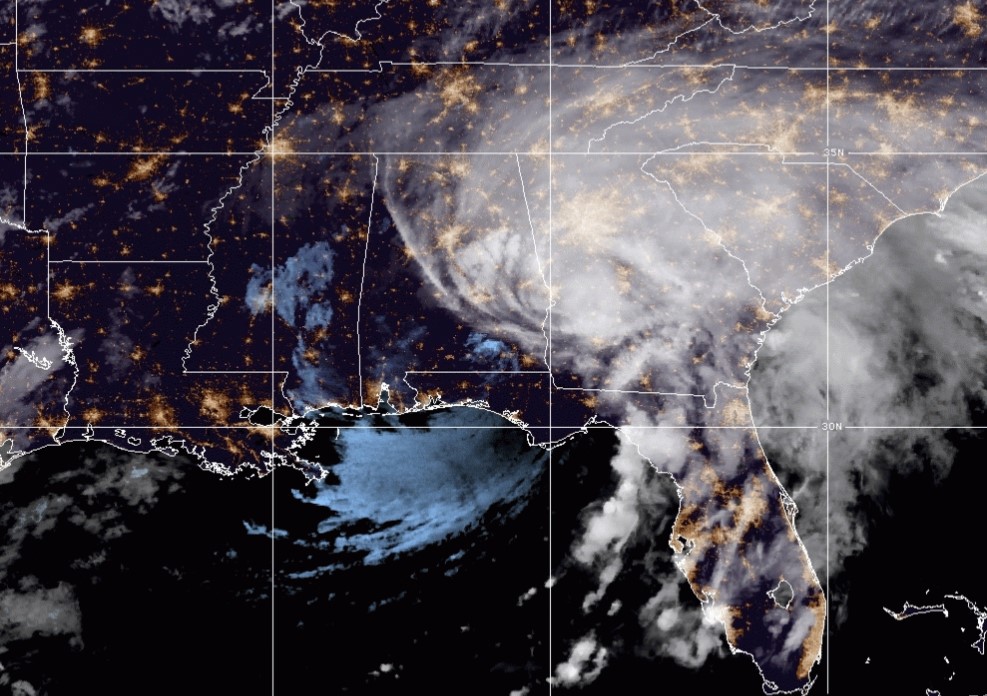 The quick pace of the 2020 hurricane season has nearly exhausted the list of names that can be assigned to storms this year with only one name left on the official list of Atlantic storm names.
Twenty storms have already been named which is a lot higher than the average of 11 storms per season. The final name on this season's list is Wilfred, and if it occurs, naming will be done using the Greek alphabet.
The Greek alphabet was used only once before and it was in 2005 when one of the storms was Hurricane Katrina. That year, hurricanes named from the Greek alphabet were Alpha and Beta.
It is worth noting that a list of approved hurricane names is cycled through every six years and if one hurricane is particularly deadly or costly the name is often 'retired'. Such was the case with Katrina which was replaced by the name Katia. There are 88 other names also taken off the list.