Hurtigruten Hires ISS for Port Agency Services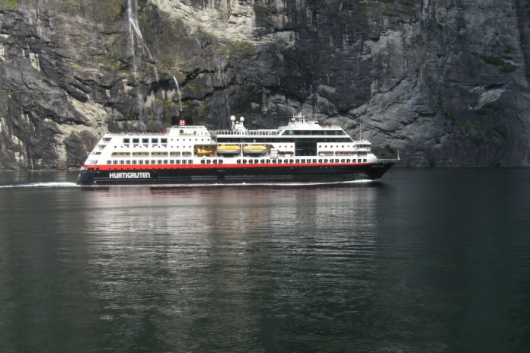 Maritime and logistics service provider Inchcape Shipping Services (ISS) has received a global port agency contract with Norwegian cruise line Hurtigruten.
Under the agreement, ISS will provide Hurtigruten with port agency services across the globe for up to four years, as well as help support and advise the company with the management of its expansion plans.
ISS said that its network will ensure Hurtigruten has "consistent, compliant and reliable" port agency services in some of the most remote and challenging ports from Spitsbergen to South Georgia, and Antarctic landings in isolated locations.
"We are very pleased to establish a close and global co-operation with the leading maritime service provider, strengthening our operation with ISS' knowledge and dedicated focus towards our specialised part of the industry," Tor Geir Engebretsen, COO/SVP Maritime Operations in Hurtigruten, said.
The deal is a part of Hurtigruten's plans to expand its Antarctica operation for the 2018 season, featuring three vessels, plus focus on its Canadian Arctic operation.
Hurtigruten operates along Norway's western and northern coast and provides explorer cruises to Antarctica, Greenland and Iceland.
Illustration. Image Courtesy: Pxhere under CC0 Creative Commons license