Husky Energy's five-year plan puts focus on offshore projects
Canadian oil company Husky Energy has disclosed its updated five-year plan, which includes investments in several offshore projects offshore China, Indonesia, and Canada.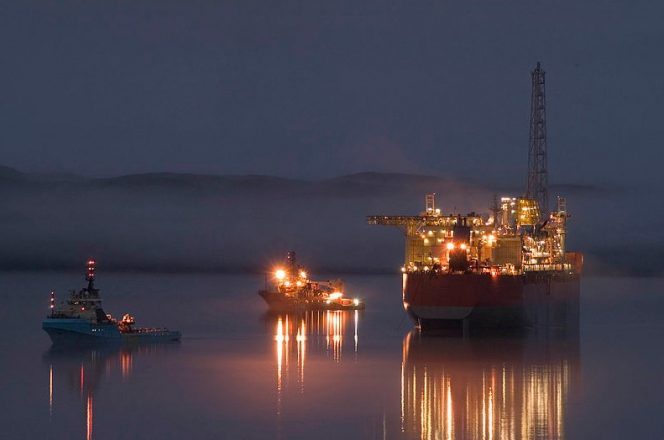 ---
Husky said on Tuesday that the company would focus investments which would continue to grow high-netback gas production offshore China and Indonesia, as well as completing construction of the West White Rose Project off Canada.
Namely, the investments in the five-year plan will support the completion of subsea installations at the Liuhua 29-1 field at the Liwan Gas Project off China with first production expected around the end of 2020. Husky has a 75% working interest in the field.
The company added it would also advance the MDA-MBH-MDK gas developments offshore Indonesia with a revised target for first gas from 2020 to 2021.
The project is located in the Madura Strait production sharing contract offshore East Java, Indonesia, some 65 kilometers east of Surabaya and 16 kilometers south of Madura Island. It is operated by a joint venture between Husky Energy and CNOOC.
Husky explained in its five-year plan that it would also complete the construction of the West White Rose Project in Canada's Atlantic region, with first oil expected in late 2022.
The West White Rose development will use a fixed wellhead platform tied back to the SeaRose floating production, storage and offloading (FPSO) vessel. Husky expects to achieve a gross peak production rate of approximately 75,000 barrels per day (bbls/day) in 2025, as development wells are drilled and brought online.
Reducing capital spending
Husky said that its plan had reduced capital spending of $3.15 billion for 2019 – 2023 versus the previously planned 2018 – 2022 annual average of $3.5 billion.
Total capital spending over the 2019 – 2023 five-year period is reduced by about $1.7 billion, with total free cash flow before dividends expected to reach $8.7 billion at a flat $60 U.S. WTI planning price.
Husky CEO Rob Peabody said: "Husky's updated five-year plan demonstrates strong capital discipline in the current environment. The plan achieves a significant increase in free cash flow while increasing production by about 100,000 barrels per day through 2023."
The company added it was on target with its 2019 capital spending guidance of $3.3 to $3.5 billion and a production guidance also remains unchanged at 290,000 to 305,000 boe/day.
Apart from the offshore, Husky Energy will focus its investments in next five years in its Integrated Corridor.
The Integrated Corridor represents about 70% of cash flow from operating activities and investments will be set towards growing Saskatchewan thermal bitumen production and maximizing the value captured by the company's downstream assets.
The Integrated Corridor is a manufacturing business, processing crude oil production from Alberta and Saskatchewan into refined products such as gasoline, diesel, jet fuel and asphalt, which are primarily sold into the U.S. Midwest market.
Offshore Energy Today Staff
---
Spotted a typo? Have something more to add to the story? Maybe a nice photo? Contact our editorial team via email. Offshore Energy Today, established in 2010, is read by more than 10.000 industry professionals daily.
We had almost 9 million page views in 2018, with 2.4 million new users. This makes us one of the world's most attractive online platforms in the space of offshore oil and gas.
These stats allow our partners advertising on Offshore Energy Today to get maximum exposure to their online campaigns. If you're interested in showcasing your company, product or technology on Offshore Energy Today contact our marketing manager Mirza Duran for advertising options.