Hyundai Heavy turning to LNG tech to tackle recession
South Korean shipbuilder Hyundai Heavy Industries recently completed the ice trials for a 3,100 TEU multi-purpose container vessel with icebreaking capabilities in Finland.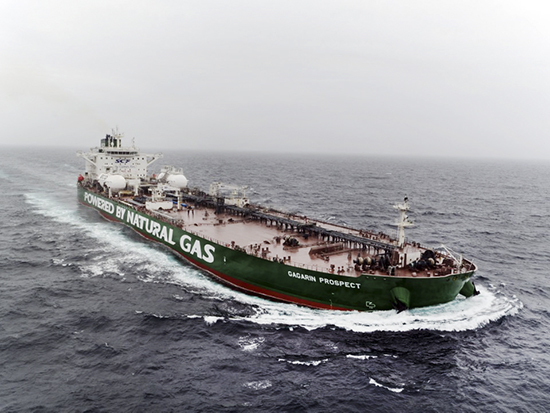 The vessel, which is aimed to enable the commercialization of the Arctic route, is capable of breaking the ice up to 1.8 meters thick and can operate in both directions.
The company added that is has been developing LNG technology in order to counter the recent recession the company plunged into.
Hyundai Heavy noted that, in cooperation with Hyundai Electric, the company developed a solution capable of predicting the amount of boil-off gas generated from the tanks and maintain LNG tanks temperature increasing the energy efficiency of the vessel.
The solution has been deployed in a 180,000 cubic meter LNG newbuild, named the Hull 2973, currently under construction at the shipyard.
In addition, it is possible to reduce the fuel consumption by 6 percent as the solution enable the optimal route planning and sailing speed adjustment based on the conditions, HHI, said in its statement.