Hyundai Samho completes Sovcomflot's 1st LNG-powered Aframax
South Korean shipbuilder Hyundai Samho Heavy Industries (HSHI) said it had completed the construction of the world's first LNG-fueled Aframax tanker for Russian shipper Sovcomflot.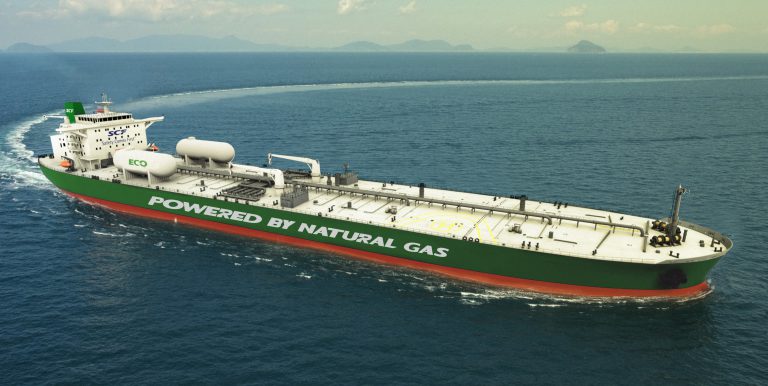 The 250 meters long and 44 meters wide vessel will be tested before being delivered to the Russian company in July, according to a statement by Hyundai Samho released on Friday.
The South Korean shipbuilder, which is a unit of Hyundai Heavy Industries, said it built the tanker in compliance with the IGF Code and Russian shipbuilding regulations.
This is the first vessels out of six 114,000 dwt, dual-fuel tankers being built by Hyundai Samho for Sovcomflot.
Two of the vessels will operate under time charter to Shell that will also provide LNG fuel for all six tankers across north-west Europe and the Baltic.
Each tanker will have an ice class 1A hull, enabling safe year-round export operations from regions with challenging ice conditions, such as the Baltic.
The are due for delivery between the third quarter of this year and the first quarter of 2019.