i3 Energy spuds new pilot well on Liberator field
UK independent i3 Energy has started drilling a new pilot well at its Liberator field in the outer Moray Firth, offshore UK.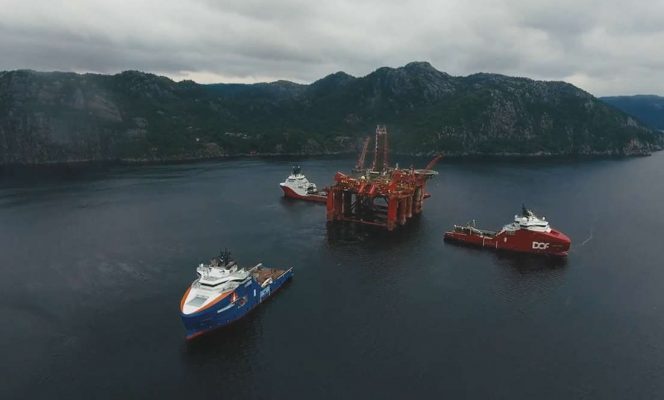 i3 said on Friday that this was the third and final well in a three-well campaign the company was carrying out with the Borgland Dolphin rig.
According to the company, the Liberator A2 pilot well will help i3 choose where to drill the future LP-02 production well.
The drilling of the final well follows the successful drilling, plugging, and abandonment of the Serenity well. The well struck oil in late October, confirming the strong commercial potential of the Serenity area.
Preliminary well results were consistent with i3 Energy's pre-drill estimate of 197 MMbbls STOIIP for the entire Serenity closure within the company's license area.
At the time, i3 has also agreed a rig contract extension and payment deferral with Dolphin Drilling. Namely, due to an unexpected on the Liberator field, and standby time incurred before drilling ops at Serenity, the company secured a right of first refusal on the Borgland Dolphin semi-submersible rig to January 31, 2020, so that the company can continue drilling operations at Serenity and Liberator.
Associated with this contract extension, Dolphin agreed to defer certain payments for drilling costs beyond September 30, 2019, which will be due to settle between January and August 2020.
i3 and Dolphin also entered into a strategic operational alliance for the use of Dolphin drilling rigs for i3 operations to August 2023, which would cover potential future appraisal and development drilling on Liberator and Serenity.
The company added in its statement on Friday that it agreed to issue £5 million of equity to the funders of its May 2019 junior loan notes at a price of 35p per share via private placement to provide flexibility to extend the drilling program.
The deadline by which i3 must enter a reserve-based lending facility or find alternative development financing has been extended from December 6 to April 30, 2020.
Majid Shafiq, CEO of i3 Energy, said: "We are excited to be drilling again at Liberator on the back of our success at Serenity.
"The A2 location has been selected as a low-risk target in close proximity to Liberator's two well penetrations, giving us a high-level of confidence when tied into the recently reprocessed seismic that was used to select the Serenity discovery well location.
"The company is also very pleased with the additional funding we've received from our loan noteholders. Their continued material support shows a great level of confidence in i3's assets and management team."