Icon Offshore in talks with Perisai to buy jack-up rig
Malaysian offshore support vessel provider Icon Offshore has confirmed it is in the process of negotiating the acquisition of Perisai Petroleum Teknologi's jack-up drilling rig.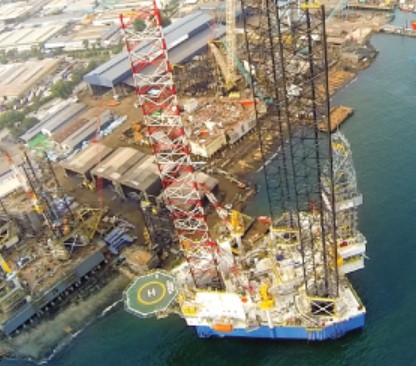 In a Bursa Malaysia filing on Monday, Icon Offshore confirmed information provided in an article in Malaysian news outlet The Star stating that Icon started negotiating for the rig buy.
The company added that it was currently negotiating with Perisai Petroleum to acquire its subsidiary which owns and operates a jack-up rig named Perisai Pacific 101.
According to information from the article, Icon Offshore will be acquiring the subsidiary for $40 million, a fraction of the $200 million Perisai paid for the rig in 2014.
"The company wishes to clarify that it is in negotiations and discussions with Perisai and its subsidiaries in relation to the proposed acquisition by the company and/or its subsidiary of the rig and equity stakes in the related drilling business from the Group with a view towards finalising the terms and conditions of the proposal.
"Once the terms and conditions have been finalised and the definitive agreements have been signed, the details of the proposal will be released and the necessary announcement will be made on a timely basis as required by the main market listing requirements of Bursa Malaysia," Icon Offshore stated in the filing.
According to the report, the acquisition of rig is free from debt and will come with a Petroliam Nasional licence and a working team to operate the rig.
It is worth noting that Perisai Petroleum was delisted from the Main Market of Bursa Malaysia on 22 Jan, after Bursa Malaysia rejected the group's appeal for an extension until 30 June to submit a new regularisation plan.