IMO Moves Forward to Address Autonomous Ships
The International Maritime Organization (IMO) has agreed on a definition of so-called Maritime Autonomous Surface Ships (MASS) as well as on a framework for analyzing the applicable IMO regulations.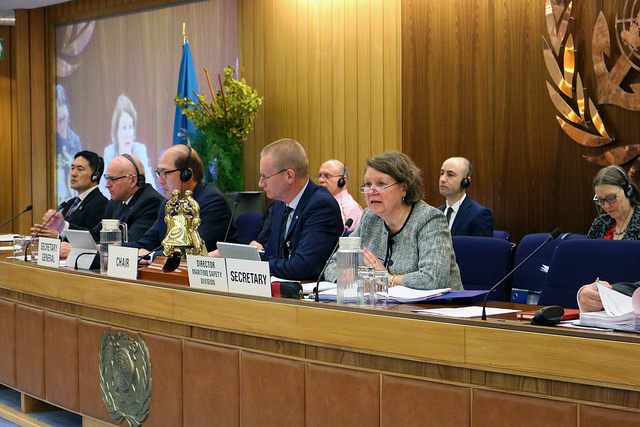 These are said to be important first steps towards international regulation.
At the meeting of IMO's Maritime Safety Committee (MSC), held in London from May 16-25, a framework for analyzing applicable IMO regulations was developed to shed light on the possible gaps between current regulations and the technological development.
Until the next meeting of the committee in December this year, this framework will be tested on a select few rules under the supervision of the Finnish delegation.
Furthermore, a Maritime Autonomous Surface Ship has been defined as a ship which, to a varying degree, can operate independently of human interaction.
Speaking at the opening of the MSC meeting, IMO Secretary-General Kitack Lim highlighted the importance of remaining flexible to accommodate new technologies, and so improve the efficiency of shipping, "while at the same time keeping in mind the role of the human element and the need to maintain safe navigation, further reducing the number of marine casualties and incidents".
Separately, commenting on the recent move, Andreas Nordseth, Director-General in the Danish Maritime Authority, said: "International regulation within this area is paramount and it is good to see that the IMO has taken up the challenge. We look forward to continuing our active contribution to this work and we are optimistic about sticking to the ambitious roadmap aiming at completing the analytical work by 2020".