Inch Cape ready for site investigation works
Fugro is about to commence site investigation works in the development area for the consented Inch Cape offshore wind farm located within the Outer Firth of Tay.
The first phase of the site investigation works will begin around 25 September, weather permitting, and take up to 20 days to complete. The vessel Despina will undertake the works in the first phase.
The second phase is scheduled to commence around 23 October and continue for up to 25 days. Fugro Scout will conduct the second phase works.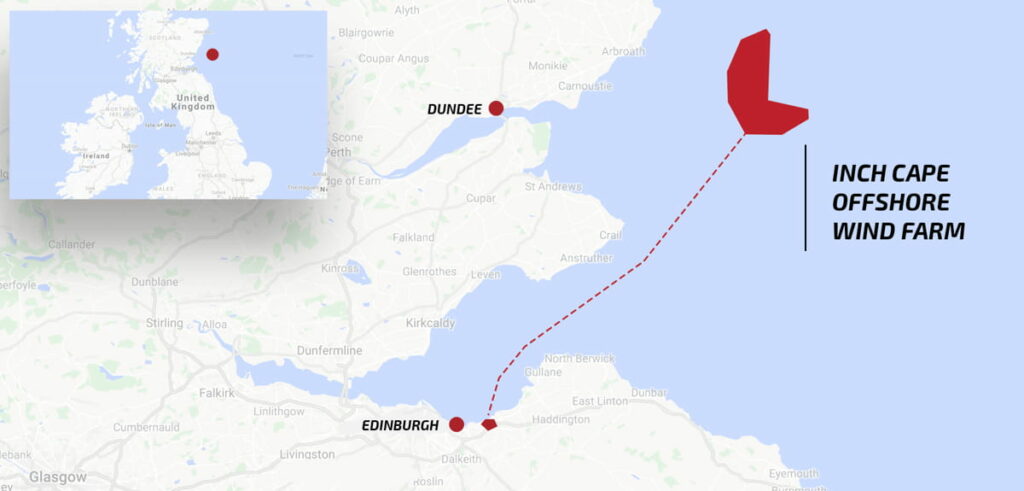 Inch Cape is located in the North Sea around 15 kilometres off the Angus coastline at a site covering an area of some 150 km2.
Inch Cape Offshore Limited is an equal joint venture between the Edinburgh-based Red Rock Power and Ireland's energy company, ESB.
The offshore wind project secured consent for an alternative wind farm design in spring 2019 which allowed a reduction in the number of turbines from 110 to up to 72. In summer 2020, Inch Cape also secured approval to increase its generation capacity to up to 1 GW from around 700 MW.
In August this year, Scottish Ministers agreed to vary the section 36 consent granted to Inch Cape, removing the 1 GW maximum generating capacity of the 72-turbine offshore wind project.
The variation of consent does not increase the number of turbines and will not affect any of the other permissions or consents currently in place, the developer said.
Once complete, Inch Cape will power up to 1 million households and be one of the country's largest single sources of renewable energy.