Inter-array cable installation begins at Saint-Nazaire OWF
Louis Dreyfus TravOcean has commenced the installation of the inter-array cables at the Saint-Nazaire offshore wind project in France.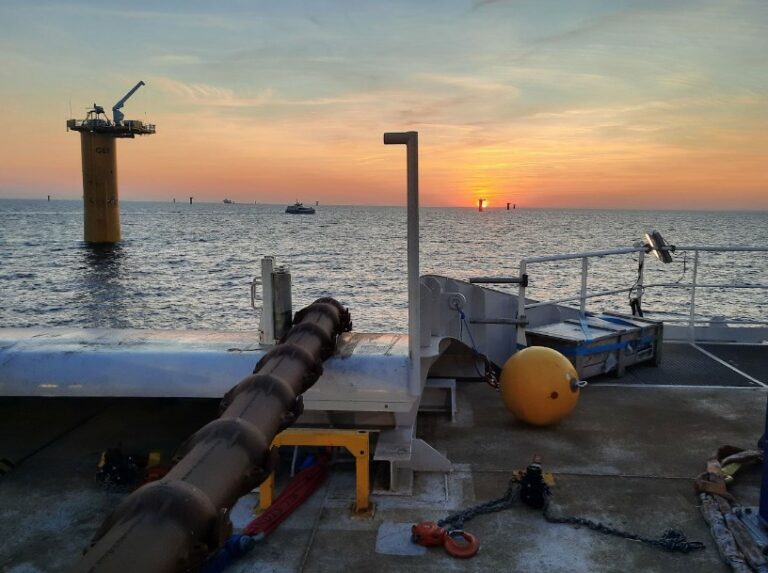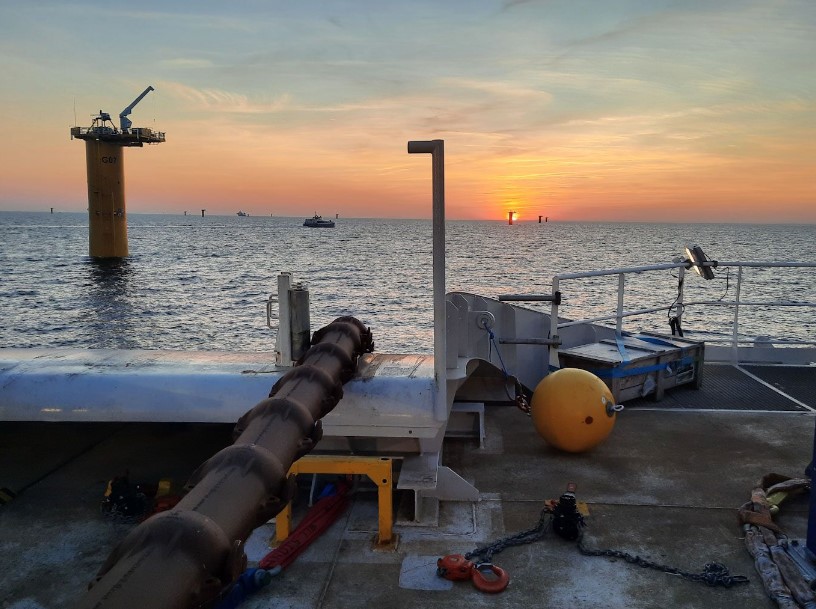 The inter-array cable installation is being carried out by cable-laying vessel Wind of Pride.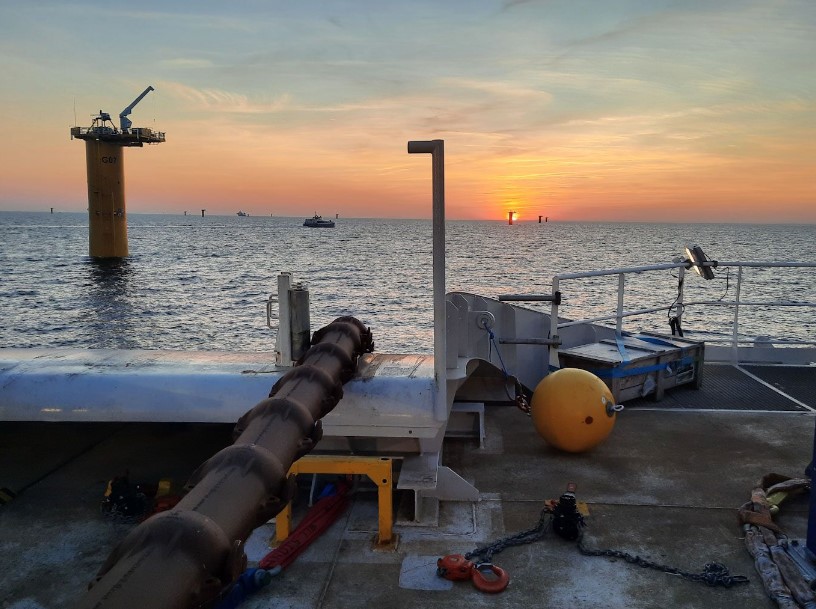 Prysmian is in charge of the production and delivery of the inter-array cables for the project, as well as the manufacture, delivery and installation of the export cables.
The inter-array cables were manufactured at Prysmian's factories in Montereau-Fault-Yonne and Gron, and are currently stored at the Saint-Nazaire port.
In addition, RTE has completed the onshore and offshore export cable connection for the wind farm, with the offshore cables now ready to be connected to the offshore substation.
Saint-Nazaire, also known as Parc du Banc de Guérande, will feature 80 GE Haliade 150-6MW turbines installed between 12 and 20 km off the coast of the Guérande peninsula.
The most recent update states that 21 of the total of 80 monopile foundations have been installed at the 480 MW project.
Once fully commissioned in 2022, Saint-Nazaire will become France's first operating commercial offshore wind farm.