INTERCARGO warns against regulating shipping in isolation
As the International Maritime Organization (IMO) gears up for its MEPC80 session in July, where it is expected to revise its greenhouse gas (GHG) strategy and strengthen decarbonization targets, industry experts are highlighting the dangers of regulating shipping in isolation.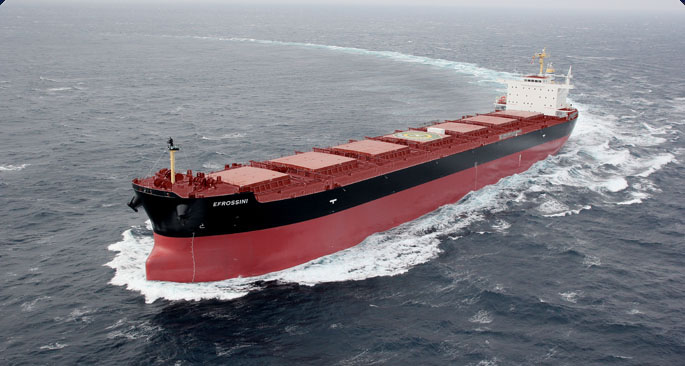 The global nature of the shipping industry necessitates a level playing field provided by a global regulator like the IMO, but caution must be exercised to avoid creating regulations that isolate the industry, warns INTERCARGO, the association representing the world's dry bulk shipping sector.
"Simply regulating shipping alone will bring distortions and dangers to global trade," cautioned Dimitris Fafalios, Chair of INTERCARGO.
He emphasized that ship owners, operators, fuel producers, charterers, cargo owners, shippers, receivers, ports, and terminal managers all bear responsibilities in the daily operations of dry bulk shipping. Fafalios stressed that while the sector is committed to decarbonization, it cannot achieve this goal alone.
The association recently hit a membership milestone having reached 32% representation share in the global dry bulk fleet dwt.
The recent INTERCARGO Semi-Annual Meetings in Dubai (May 25-26, 2023) placed decarbonization at the center of discussions. Members delved into key industry issues, including greenhouse gas reduction, fuel lifecycle analysis, the implementation of new international and regional regulations, and the sharing of experiences and information.
INTERCARGO fully supports the IMO's ambition to achieve net-zero emission shipping by 2050. However, the association emphasizes that the responsibility for decarbonization should not rest solely on ship operators. Instead, it calls for a holistic approach involving the entire supply chain.
Currently, the IMO is in the process of revising its GHG Strategy, and INTERCARGO, which actively participates in these discussions, plans to submit a paper to the Marine Environment Protection Committee (MEPC 81) meeting in 2024, highlighting the impact of idle time, short voyages, and the laden versus ballast voyages ratio on vessels' Carbon Intensity Indicator (CII) ratings.
As the shipping industry works towards decarbonization, the importance of striking a balance between global regulations and collaborative efforts within the industry becomes evident. By fostering a comprehensive and inclusive approach, stakeholders can drive meaningful change and accelerate the transition to a more sustainable shipping sector.