INTERCARGO hits membership milestone
The International Association of Dry Cargo Shipowners (INTERCARGO) has reached an historic membership milestone, and the association now represents 32% of the global dry bulk fleet dwt.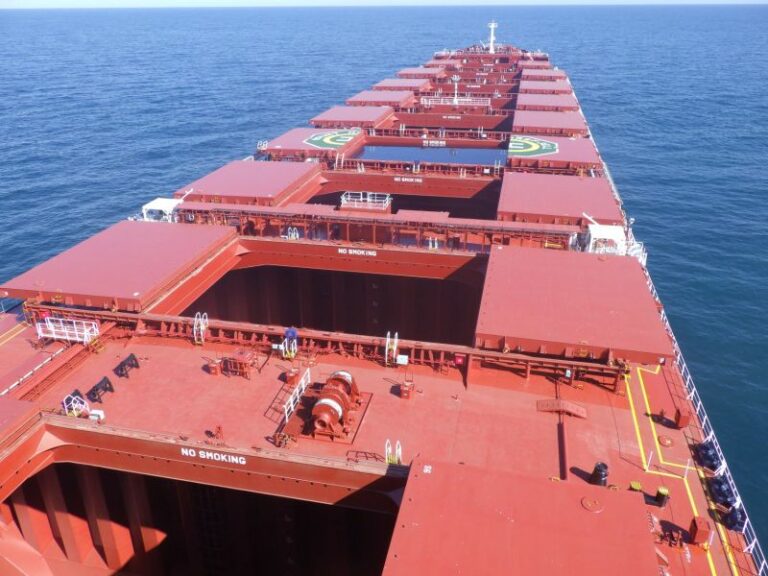 INTERCARGO has within its global fleet more than 3,200 bulkers registered by over 155 dry bulk owners/managers/operators, with its membership supplemented by 90 associate member companies supporting the sector.
The association's members, who span 30 countries, predominantly operate bulk carriers in the international dry bulk trades, such as coal, grain, iron ore and other bulk commodities.
"INTERCARGO is an association with a strong international voice and a great deal of weight within the shipping industry. Our progressive growth path over the past few years, together with our high retention rate, reflects the significance of the dedicated work we carry out on behalf of our global
membership," Dr Kostas Gkonis, INTERCARGO Secretary General, said.
INTERCARGO plays an active role in international maritime regulation including at the International Maritime Organization, where it has Non Governmental Organisation (NGO) status, and as a member of the shipping industry Round Table.

The association has been a strong proponent of acceleration of R&D of zero carbon technologies and expedite their deployment.
It has also been urging for the establishment of the international maritime research and development board accompanied by a global levy-based market based measure to assist low and zero carbon fuels to become competitive for shipping and scale up green fuels production.
In addition, INTERCARGO has joined the critics of the Carbon Intensity Indicator (CII) framework voicing opposition to its use as a benchmark for medium-term measures as part of the IMO's revised GHG Strategy, and seeking its revision.
Under the CII rating scheme, ships will be designated with different ratings based on their efficiency ratio, which measures distance traveled, speed as well as the intensity of the use of the vessel.
This will highly depend on how a ship is traded, which is largely dictated by a ship's charterer.
As a result, the rating scheme has been under massive fire as factors that can include adverse weather, voyage distance, port waiting times, port infrastructure, and charterers' orders.
As explained, when considering voyage distances and port waiting times, vessels with longer travel distances can produce more emissions but have a better CII rating when compared to vessels travelling shorter distances and producing less emissions.