International Seaways Benefits from TCE Rates Revival
The US-based tanker shipping company International Seaways reported a profitable first quarter of this year, positively impacted by higher TCE rates.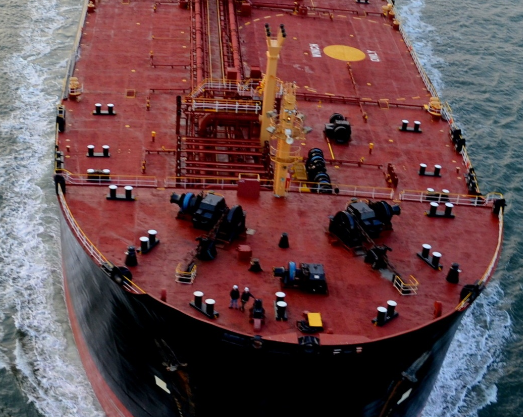 Net income for the first quarter of 2019 was USD 10.9 million, compared to a net loss of USD 29.3 million seen in the corresponding quarter of 2018.
As explained, the increase was primarily due to higher TCE revenues, lower vessel expenses and a USD 6.6 million decrease in losses on disposal of vessels and other property.
Consolidated TCE revenues for Q1 2019 stood at USD 94 million, compared to USD 48.8 million in Q1 2018.
In addition, shipping revenues for the first quarter of 2019 were USD 101.9 million, compared to USD 52 million seen in the same three-month period in 2018.
"During the first quarter, we generated strong cash flow and earnings, as our significant operating leverage to a strengthening market enabled International Seaways to take advantage of a rate environment that was favorable for the majority of the quarter," Lois K. Zabrocky, International Seaways' president and CEO, commented.
"With a sizeable fleet and significant upside to a market recovery in the crude and product tanker sectors, we remain well positioned to capitalize on supportive long-term tanker fundamentals, driven by strong and sustained global oil demand, increasing US gulf exports and a manageable order book."
"We also continue to expect to benefit from incremental demand for both our crude and product tankers as a result of IMO 2020 low sulfur regulations, which we believe will begin to impact the market in the second half of the year," Zabrocky concluded.
As of March 31, 2019, International Seaways owned and operated a fleet of 48 vessels, including 13 VLCCs, two Suezmaxes, six Aframaxes/LR2s, 11 Panamaxes/LR1s and 10 MR tankers.
Through joint ventures, the company also has ownership interests in four liquefied natural gas carriers and two floating storage and offloading service vessels.