Interview: Scrubbers Could Eventually Need Constant Washwater Monitoring
One of the greatest challenges to the shipping industry now stands less than half a year away as the 0.5% sulphur content limit for marine fuels seems to be right around the corner. While some ship owners are still considering their options, Rivertrace recently issued a technical white paper providing more insights into scrubbers.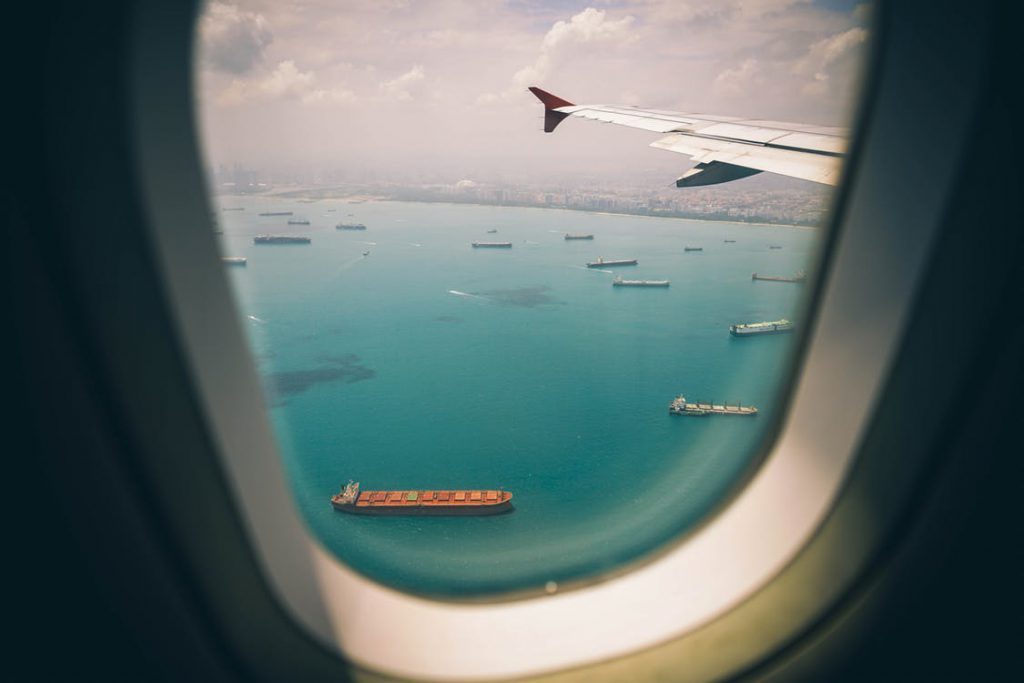 Entitled 'To Scrub or not to scrub?', the paper provides the industry with a guide to all options for compliance, with particular focus on scrubber technology and IMO washwater monitoring guidelines.
In an interview with World Maritime News, Mike Coomber, Managing Director at Rivertrace, explained that the paper explored the various types of scrubber technology available, adding that, although they will all require type approval certification, there are no guarantees that over time, they will function within specification without some form of continuous monitoring of their washwater output.
"The regulations are in flux, and acceptance by individual ports adds to the vast amounts of information, and in some cases misinformation, available to ship owners in whether to install scrubber technology or not," he added.
Speaking about the industry's choices, Coomber believes that it is better to treat the exhaust emissions. He explained that the chemistry of the reaction here shows that by using a wet scrubber the pollutant changes from a toxic component in the air to a natural component of seawater, SO2 to sulphate, resulting in no negative impact to sea life.
The International Maritime Organization's standards are designed to remove speculation of what can and can't be used in individual sea and port areas. If vessels are made to burn low sulphur fuels in port, the CO2 increase and that of particulate matter release to air would be worse than allowing scrubbing, Coomber added.
Regarding ship owners' choices, Rivertrace said that careful consideration of what washwater monitoring equipment is used has great importance due to potential changes in future regulations, that could include the requirement of mandatory monitoring.
Namely, there are several monitoring systems available to monitor the individual parameters already, but these are generally stand-alone systems designed and used previously in industry.
"There is not a single combined unit developed specifically for the marine industry, that's where Rivertrace come in having been designing monitors for marine applications for over 36 years. We understand the demands placed upon the equipment onboard but more importantly the global support requirements of shipping."
Coomber said that the company's Exhaust Scrubber Washwater Monitor (ESM) is designed to monitor the PaH levels (a dissolved kind of hydrocarbon) in the washwater released to sea, the Turbidity level (an ISO standard for the clarity of water) and the pH level (Level of Acidity or Alkalinity) of washwater.
"With our ESM, we combine three sensor technologies within one unit to continuously monitor all these parameters and send alarms when any parameter is exceeded."
Scrubbers enable shipping to remain cost competitive by allowing them to burn the cheaper HFO products, a by-product of oil fracking. HFO has proven a reliable shipping fuel, and current engines and lubrication systems are able to effectively use this fuel.
According to Rivertrace, switching to other fuel types, or blends, can potentially cause more maintenance problems and equipment reliability. Different fuels require different lubrication oils and engine speeds, requiring more crew training and a greater probability of equipment failure. The choice of open, closed or hybrid system will depend on the type and size of vessel and its sailing pattern.
Coomber said that another advantage is that scrubbing also shows a decrease in particulate matter released into air. This is not yet a regulatory issue but is likely to become one, so scrubbers would be ahead of game.
The company released the white paper to serve as an information sheet to alert owners to the myriad opportunities out there and to spark a conversation.
"Owners, operators and charterers need to conduct their own analysis of the benefits on whether to scrub or not – they know their vessels and trading patterns better than we do, however, we can be relied upon to be there to ensure compliance with the regulations by providing marine designed monitoring solutions," Coomber noted.
He expressed his belief that "economics will win through in the end. There is a misbelief that enough low sulphur fuel at sensible prices will be available in 2020 and beyond. I do not hold this view and believe supply and demand issues will dictate fuel prices with MDO fuels rising rapidly, making the case for scrubbers even stronger than now."
World Maritime News Staff