Irish Ferries picks Armada's air lubrication tech for its RoPax ferry
Ferry operator Irish Ferries has contracted tech provider Armada Technologies for a feasibility study and integration engineering for the Armada 'passive air lubrication system' (PALS) onboard their RoPax cruise ferry, W.B. Yeats.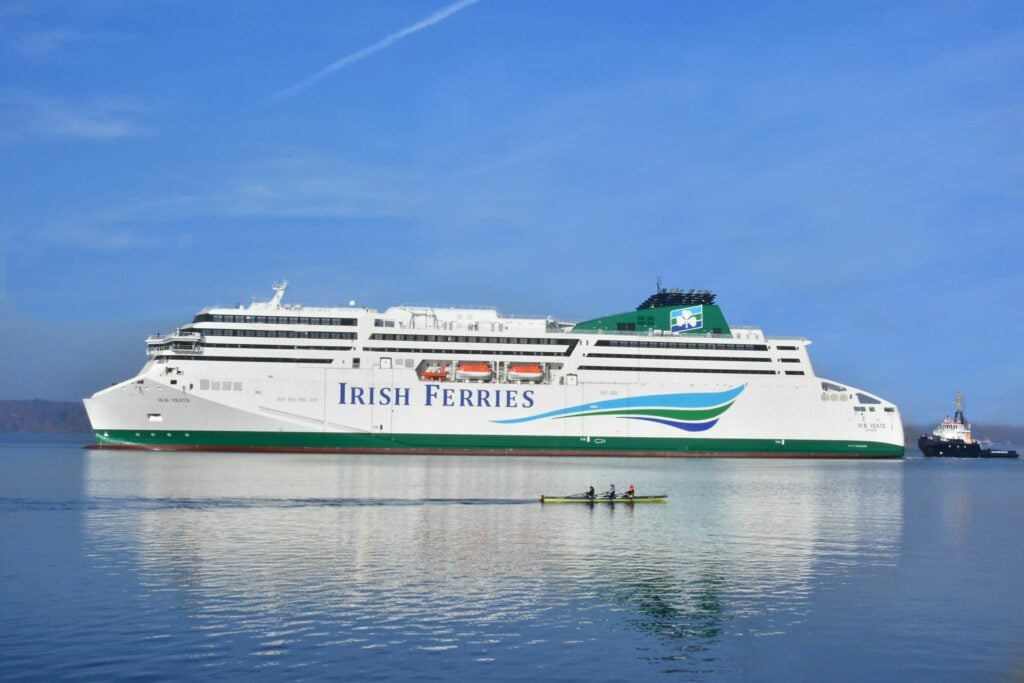 As informed, the first phase of the project will focus on putting together the front-end design, engineering and integration feasibility work as well as obtaining the necessary regulatory approvals for the RoPax ferry W.B. Yeats. 
W.B. Yeats is the latest newbuild in the Irish Ferries fleet and can accommodate 1,885 passengers and crew, with 435 cabins and with capacity for 150 freight vehicles, or up to 1,220 cars. 
Armada's PALS is a second-generation air lubrication system that uses the vessel's own forward motion to drive water through a series of openings in the bow region of the vessel.
These openings direct system water through branch lines to venturis and injectors that then passively delivers an optimal air/water mix (rather than simply air) for hull lubrication of unparalleled efficacy.
"One of the major complaints shipowners have about using air lubrications systems is the requirement to continually run compressors during voyages which can reduce or eliminate any real benefits in energy efficiency," said Alex Routledge, Armada CEO.
"With PALS we operate a small number of low energy pumps and blowers instead of compressors to deliver greater system control and drag reduction optimization that is better aligned to the vessel's prevailing speed, draft and weather conditions."
"Our company strategy has long been to deliver "a safe, reliable, timely, good value and high-quality experience for all our customers in a way that minimises our impact on the environment," Andrew Sheen, Managing Director of Irish Ferries commented.
"This continuous focus on environmental improvements was what initially brought us into discussions with Armada. In the end, we believe that PALS could offer us the ability to make a real difference environmentally as well as the potential of offering a significant reduction in fuel consumption for our fleet of ships."