Irregularities found during emergency preparedness audit of Valaris rig
Norwegian offshore safety watchdog, the Petroleum Safety Authority (PSA), has found several irregularities regarding the emergency preparedness on the Valaris-owned Valaris JU-292 rig, formerly known as the Rowan Norway.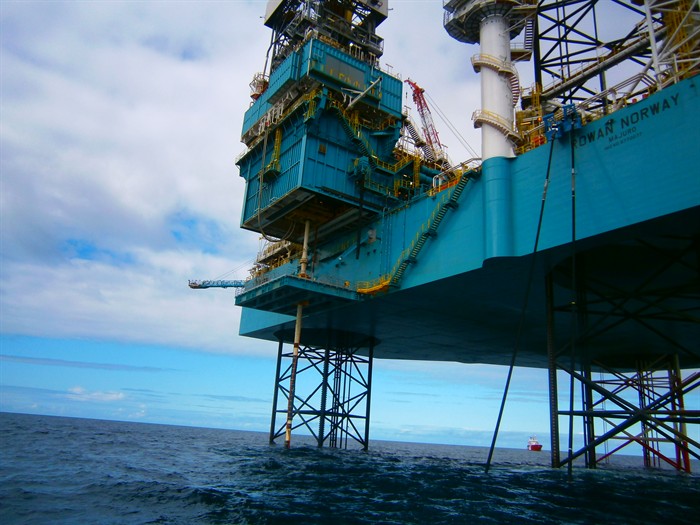 The PSA said on Thursday that the audit was carried out with the assistance of the Norwegian Maritime Directorate between 31 January and 6 February 2020. The company in focus was Valaris' Norwegian subsidiary – Rowan Norway Ltd.
The objective of the audit was to verify the company's compliance with the HSE regulations within the domain of emergency preparedness for the rig.
The offshore safety body identified non-conformities relating to fire protection, lifeboats, helicopter deck, signage and marking of evacuation routes, and escape from lifts.
The PSA also found improvement points regarding emergency preparedness documentation, arrangements for safety service, and the transfer of experience.
Valaris' subsidiary was told to report on how the non-conformities would be addressed and for the company's assessment of the improvement points observed. The reply deadline is set on 25 June 2020.
Clearing up the possible confusion about the name difference between the subsidiary and main company might be in order.
Namely, Valaris is the new name the EnscoRowan company took following the merger of Ensco and Rowan in April last year.
Rig to work on Ekofisk
ConocoPhillips recently received consent from the PSA to use the Valaris JU-292 on the Ekofisk field offshore Norway.
The consent applies to the plugging and abandonment of six wells and the removal of conductor casings for five wells that have already been plugged and abandoned at Ekofisk.
As for the rig, it is a jack-up drilling rig built in 2011. The rig has been under contract with ConocoPhillips in Norway since November 2019. The contract end date is set for February 2021.