Issues at North Sea field cut down Norwegian player's production outlook
Norwegian oil and gas company OKEA is reducing its production outlook for 2023 following news that limited production is expected from a field in which it had recently purchased a stake.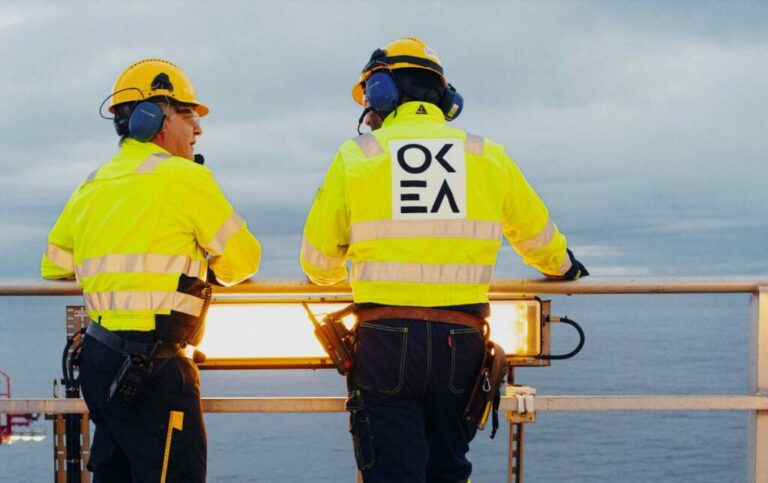 Operator Wintershall Dea Norge informed OKEA that issues with the water injectors at the Nova field may limit its production until the end of 2023.
As a result, OKEA announced it is reducing its production outlook for next year from 25,000-27,000 board to 22,000-25,000 boepd.
The Norwegian company completed the purchase of Wintershall Dea's interest in three North Sea fields at the beginning of the month, and as a result, took over operatorship at one of the fields.
The deal entailed the operatorship and a 35.2 per cent share in the Brage oil field along with a 6.46 per cent interest in Ivar Aasen and a 6 per cent stake in the Nova development for $117.5 million.
OKEA reported that guiding on total volumes for 2022 is kept unchanged at 15,900-17,200, including compensation volumes as production from the recently acquired assets were excluded from the guiding.
The Nova field, located about 120 kilometers northwest of Bergen in the Norwegian sector of the North Sea, is a tieback to the nearby Neptune Energy-operated Gjøa platform.
The development consists of two subsea templates, one with three oil producers and one with three water injectors.
The expected recoverable gross reserves from the field are estimated at 90 million barrels of oil equivalent (boe), of which the majority will be oil. Production started in August.
According to OKEA, there is no indication that the mentioned issues will impact recoverable reserves from the field.