ITF: Enough is enough! Hundreds of seafarers to start leaving ships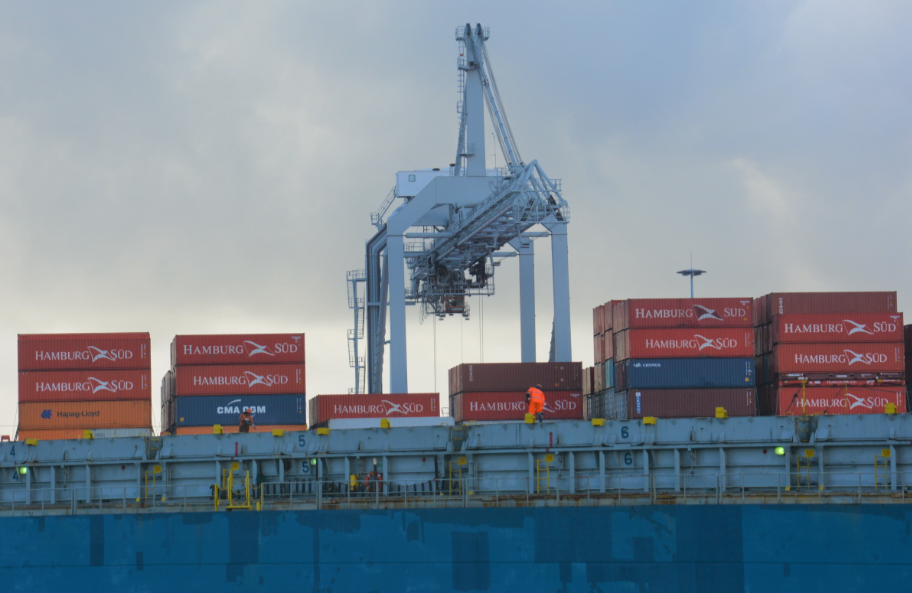 Seafarers are going to start enforcing their right to stop working, leave ships and return home with assistance from unions, the International Transport Workers' Federation (ITF) and its affiliated seafarers' unions said in the latest update.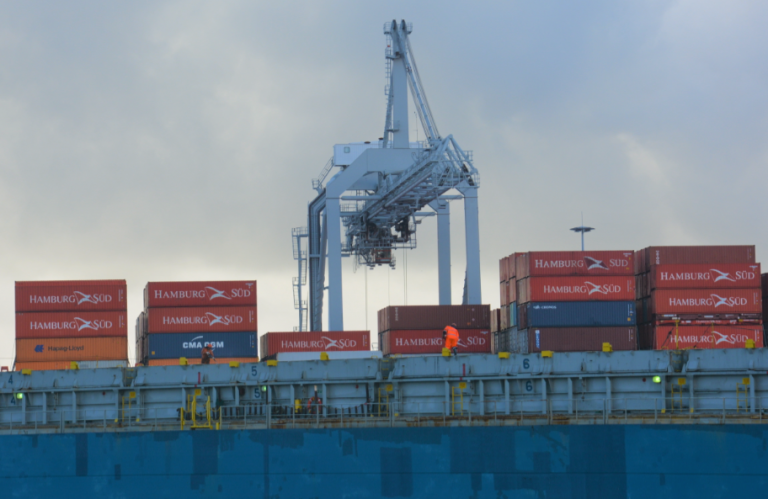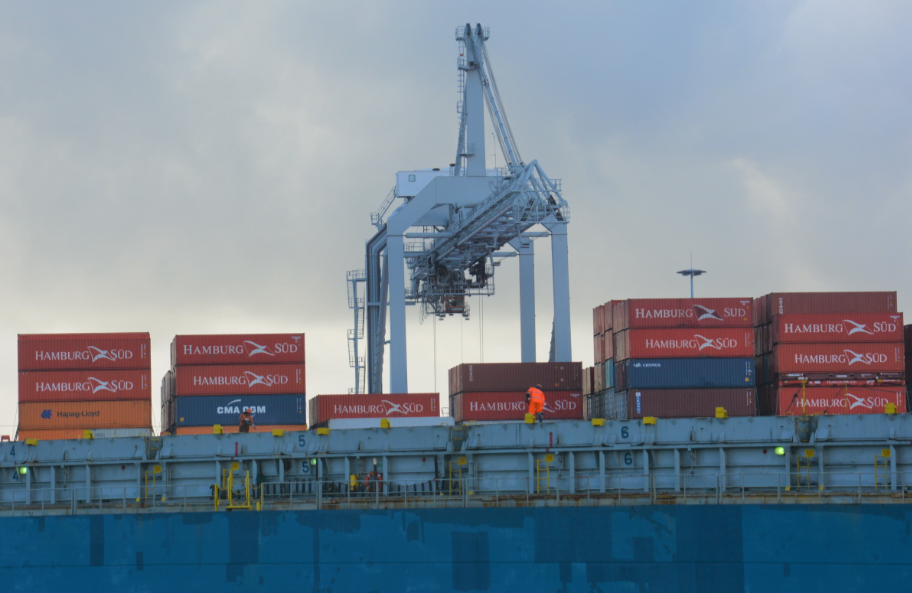 The decision comes after a one-month deadline to resolve the crew change issue and expedite seafarers' sign-off from ships given to governments by maritime unions and employers expired on June 15.
Inaction from governments to designate seafarers as 'key workers' and facilitate their travel during the pandemic in line with the IMO protocols after incessant calls from industry bodies to address this issue will see unions and workers taking the matter into their own hands.
The protocol is a result of an outcry by the unions and NGOs to end the plight of over 200,000 seafarers who have been stuck at sea much longer than they indented to, impacting their physical and mental health and the ability to carry out their duties.
There could be major consequences for global shipping if thousands of seafarers refuse to extend their employment contracts and demand to be repatriated, without fresh crew able to relieve them, the ITF said.
Many ships could fail to meet minimum manning levels, causing port authorities to stop them, or ships' P&I insurance coverage may lapse. As such, the impact on the world trade could be tremendous at a time when keeping the movement of goods has been crucial.
ITF Seafarers' Section Chair Dave Heindel said that the new approach to facilitate the repatriation of around 200,000 seafarers who have been caught up in the crew change crisis could be highly disruptive to global trade.
"We are sending a very strong message to seafarers: you have selflessly extended and extended your contracts to do your part to keep critical supplies flowing around the world during this pandemic," he said.
"Some seafarers have been onboard for more than a year, and over the course of this pandemic many have been prevented by governments from coming ashore even for a walk and alarmingly refused emergency medical care. Frankly, we have seafarers killing themselves at the prospect of this misery continuing without end. They call them 'floating prisons'. This situation is intolerable to the ITF family."
ITF President and Dockers' Section chair Paddy Crumlin reiterated the repeated warnings given to governments from unions and industry of this unfolding humanitarian crisis: "We have urged them on the consequences of tired, fatigued, depressed crew – to trade, to the environment. We have worked with industry and the international community to offer solutions."
"But enough is enough. We have to draw a line in the sand and today is the day that we make it crystal clear to governments, that from June 16, seafarers are going to start enforcing their right to stop working and to return home. No more contract extensions," said Crumlin.
ITF General Secretary Steve Cotton said all that governments need to do is make practical exceptions to coronavirus restrictions, and allow these key workers to transit through their territories and return to their families. A few small changes by national governments would allow seafarers to get home, and be relieved by a fresh crew, he said.
"If a seafarers wants off a ship, then the ITF, our affiliated unions and the ITF inspectorate will do everything we can to assist them. We fully expect port state authorities in all countries where ships dock to honour their obligations under the Maritime Labour Convention to get these seafarers safely home. That is their legal obligation,"
"If getting seafarers off these ships causes chaos in supply chains, if ports back up from Singapore to San Francisco, and if this causes ship insurance providers to pull their coverage and global trade to grind to a halt; then that is on the heads of politicians, not the world's seafarers,"
"Seafarers have done our part in this pandemic, and plenty more. Enough is enough," said Steve Cotton.
Broken system
Speaking at a recent webinar on the theme of 'COVID-19 and Maritime Labour Issues: Impact and Responses'  Mark Dickinson, general secretary Nautilus International, said the Coronavirus crisis exposed the fragility of the global economy to an event that was unexpected.
"It has revealed how shockingly unprepared we were to cope with the challenges it brought. It has exposed the weaknesses in the governance, structure and regulation of the shipping industry," he added.
He pointed out that the reaction from governments failed to appreciate the crucial role that the shipping industry and seafarers play in the global economy.
"Whilst punishing our seafarers, turning their ships away, denying them shore leave, closing their seafarers centres and denying them medical assistance, the very same states expected them to continue to carry on providing the essential services that keep supply chains open."
"Seafarers, all 1.6 million of them, are amongst the many heroes in this crisis. They did not stop, even in the darkest days of the pandemic, to carry the essential goods to keep the global supply chains open.
"In return, they have been ostracised and treated as if they are carriers of this disease."
Dickinson added that the argumentation of Force Majeure that led to the extension of seafarers' contracts was no longer valid as the industry bodies have created protocols to address all concerns about protection, safe travel, air and port corridors, financial resources, accommodation and secure identity of seafarers.
"We believe these industry protocols, endorsed by the IMO and the ILO, now make force majeure redundant," he stressed.
"We cannot ignore the thousands of calls from, by now, exhausted and fatigued seafarers – with reports of denial of medical assistance or cases of severe mental stress. "
Given the current situation, port and flag states are obliged under the Maritime Labour Convention (MLC) to establish effective processes of certification, validation and verification of the convention's provisions.
The fundamental rights guaranteed by MLC are repatriation, medical assistance, shore leave, limits to hours of work and minimum hours of rest; and an ability for seafarers to register complaints when the provisions of the convention have been breached.
The MLC has been ratified by 97 member states covering 91% of the world gross ship tonnage.
Dickinson warned that some of the states that ratified the convention are now breaching it, leaving seafarers lives at risk.
As explained, as governments started lifting restrictions only a few of them provided options to ensure seafarers can continue to operate ships safely.
"We cannot wait for a marine disaster to happen because overstretched and exhausted crews, seafarers whose mental wellbeing is being stretched to breaking point as several recent tragic events have grimly illustrated, are unable to perform their duties with the necessary diligence. They have not been allowed to return home for up to 15 months in some cases," he pointed out.
Specifically, the crew change crisis has led to an increase in anxiety, depression, of suicides and hunger strikes. On the other hand, some seafarers resorted to resignations or refusal to sail.
"They must not be deprived of the basic human rights that everyone else benefits from. They need to be allowed home now, because the line between denial of workers' rights and forced labour is a very thin one."