Jan De Nul puts world's first all-electric launch and recovery system to test
MacArtney has delivered what it says is the world's first all-electric launch and recovery system (eLARS) to Jan De Nul, supporting the company's dedication to a sustainable energy transition.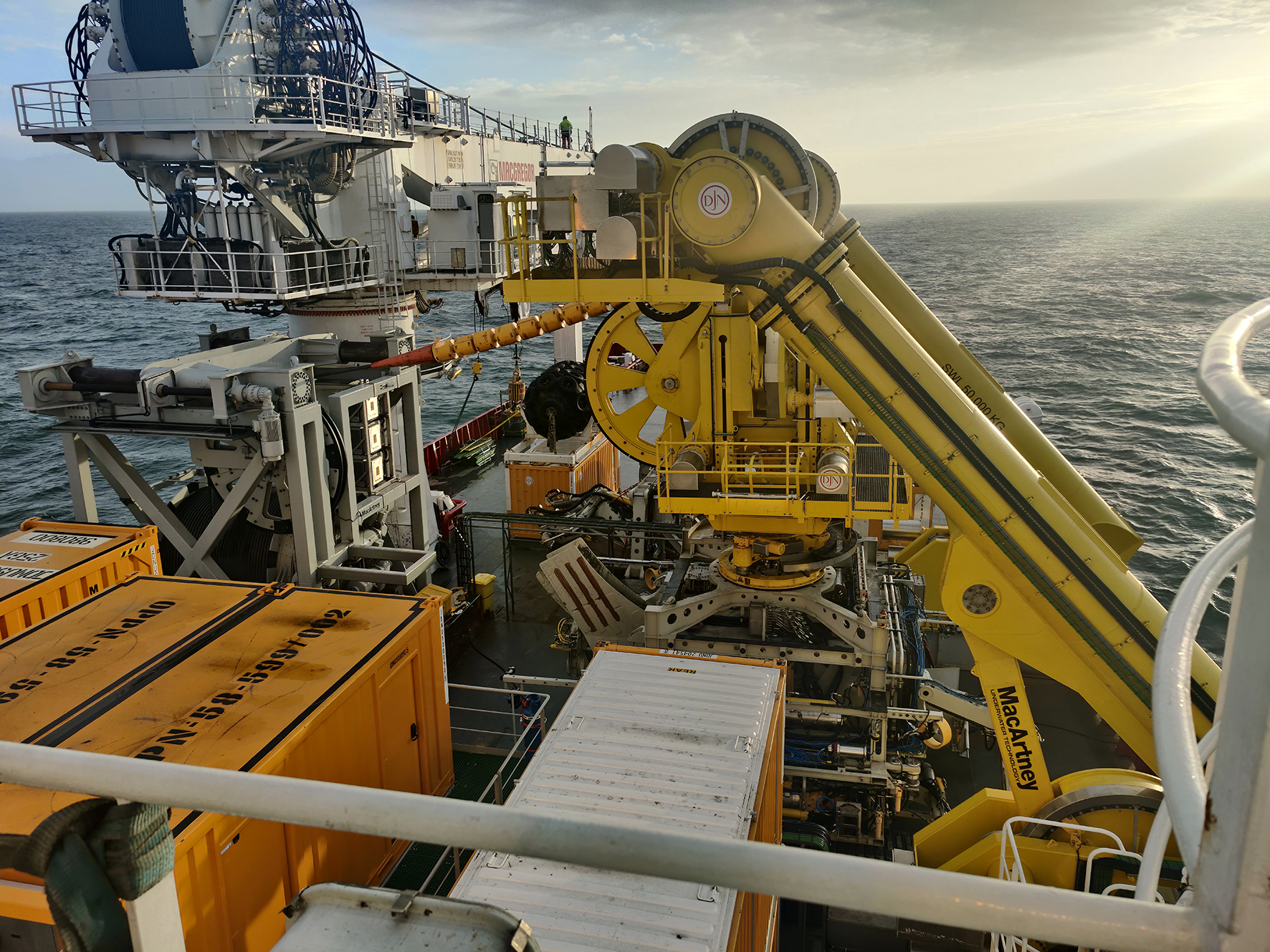 Jan De Nul utilized the eLARS on its offshore support vessel Symphony and the new cable trencher Swordfish.
According to MacArtney, the supplied eLARS system includes an eA-Frame, docking head, and winch. The leg height of the eA-Frame is 14 meters, with an 11-meter distance between them. The 500 kN A-frame has a safe working load of 50 tonnes and advanced PLC technology, allowing full remote system control.
"We have put the world's first and largest eLARS system to sea. Client engagement played a crucial role in shaping the final layout. Together, we optimised and introduced new technology supporting the needs of Jan De Nul now – and in the future," said Koos van der Zee, MacArtney's Head of Project Management.
Compared to traditional hydraulic systems, eLARS is said to significantly lower maintenance costs via reduced spare parts requirements and no need for regular hose changes and filter replacements, and the absence of pressurized oil over water enhances safety and environmental sustainability.
The system also has intelligent self-assessment capability for preventive maintenance as it identifies and notifies users of potential failures, enabling proactive measures to be taken before any critical issues arise, MacArtney said.
"It is indeed a remarkable system. It is precise, easy to operate and monitor, and implements well with the entire set-up and our effort to support the green transition. The cooperation with MacArtney has been constructive with good sparring on the technical details," Jan De Nul stated.
The collaboration between Jan De Nul and MacArtney led to the development of an optimal solution, based on the smaller eLARS prototype, for their large-scale launch and recovery needs to operate the new-built Swordfish trencher.