Japanese heavyweights to study marine transportation of LCO2
Japanese shipping majors NYK and Mitsui O.S.K. Lines (MOL) have been commissioned to study liquefied CO2 transport by vessels as part of a carbon dioxide capture and storage (CCS) project in Japan.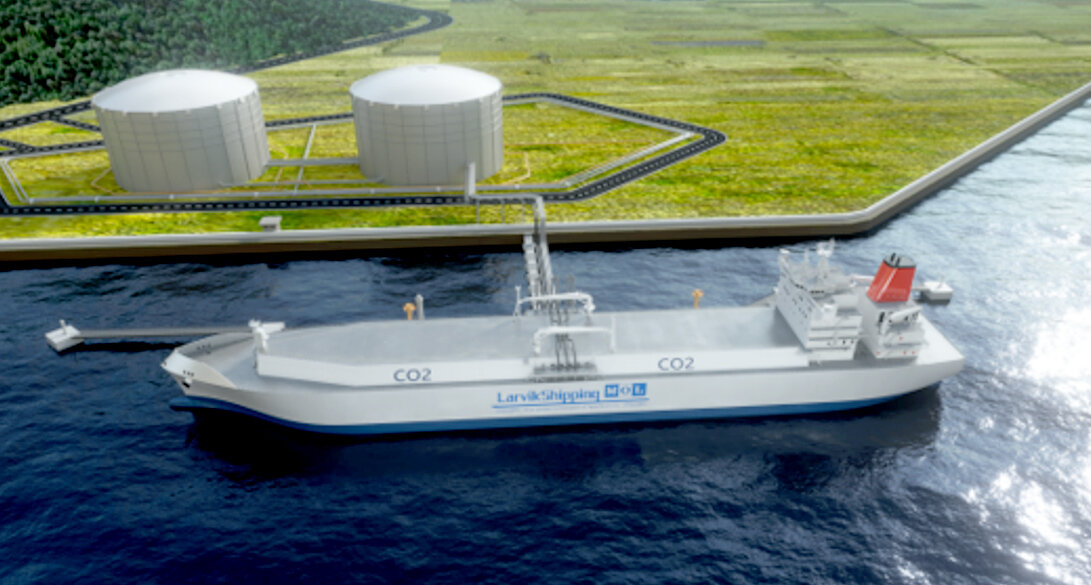 As disclosed, the companies were selected by a consortium comprising ENEOS Corporation (ENEOS), Electric Power Development Co., Ltd. (J-POWER), and JX Nippon Oil & Gas Exploration Corporation (JX). The project runs under the leadership of the Japan Organization for Metals and Energy Security (JOGMEC).
JOGMEC has positioned projects with large-scale potential as "Advanced CCS Projects" for CCS promotion and expansion with the goal of achieving carbon neutrality by 2050 and is supporting the entire value chain from CO2 separation and capture to transport and storage in an integrated manner.
The offshore northern to western Kyushu CCS project will be the largest among candidate projects in JOGMEC's advanced CCS projects with an annual CO2 storage capacity of about 3 million tons.
CCS is a technology for capturing CO2, a cause of global warming, and storing it underground.
For the consortium, NYK will study the economics and feasibility of the technology for transporting by ship CO2 emitted in western Japan from ENEOS refineries and J-POWER thermal power plants to a point where the CO2 can be injected underground.
Meanwhile, MOL will conduct an initial study of the voyage plan, estimate marine transport costs, and identify risks and issues related to the use of a liquefied CO2 carrier (liquefaction conditions: low temperature and low pressure, medium temperature and medium pressure) collected at J-Power's thermal power plants and ENEOS's refineries in Western Japan to the potential storage sites.
The selection was then made official on August 24. The consortium aims to start implementing a large-scale value chain from CO2 separation and capture to transportation and storage by fiscal 2030 to contribute to Japan's greenhouse gas emission reduction targets while achieving a stable energy supply.
To remind, last year, NYK established Knutsen NYK Carbon Carriers AS (KNCC), a joint venture with Norway's Knutsen Group, to develop and market new businesses related to the marine transportation and storage of liquefied CO2.
Specifically, through KNCC, NYK is studying the optimal method of transporting liquefied CO2. NYK will use its knowledge to study the transportation of liquefied CO2 in Japan under the consortium, aiming to participate in the future CCUS value chain and contribute to realizing a carbon-neutral society.
MOL has recently joined forces with Future Energy Exports CRC Limited (FEnEx CRC), JX Nippon Oil & Gas Exploration Corporation (JX NOEX), and Low Emission Technology Australia (LETA) to conduct research and development for transport of CO2 by ships.