Japanese majors team up on digital engineering technology 
Japanese industry majors have joined hands in a program aimed at strengthening digital engineering technology and skills in the maritime sector by building a cooperative simulation platform.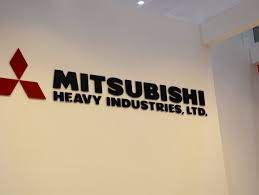 The companies involved in the project are Japan Marine United Corporation, Mitsubishi Shipbuilding, NYK Group, Furuno Electric, Japan Radio, BEMAC Corporation, ClassNK, and NAPA.
The program called "Maritime and Ocean Digital Engineering" (MODE) is scheduled to be established at the University of Tokyo in October 2022.
The move comes as the Japanese maritime industry seeks to develop and implement new technologies in the context of global decarbonization and integrate autonomous ships into the sector. The program also targets higher productivity as ship design and manufacturing processes become ever more complex. 
Innovation is playing a key role in the decarbonization process of the shipping sector and is one of the decisive factors in beating the competition when it comes to securing new shipbuilding contracts.
Japanese shipbuilders have their job cut out for them being faced with fierce competition from their Korean and Chinese counterparts as they try to win new businesses. Therefore, coming up with efficient and green ship designs and technologies is becoming more important than ever.
To address all of these challenges, MODE will use model-based development (MBD) and model-based systems engineering (MBSE). 
MBD and MBSE approach problems by examining the functions of products and components as computer models, and then checking their behaviors through simulations. In this way, complex designs can be optimized through a collaborative development process. 
The program will be established by forming a broad network between the Graduate Schools of Frontier Sciences and Engineering at the University of Tokyo and other universities and research institutes around the world that are promoting advanced engineering initiatives. The program sets to include relevant experts from other industries such as automobiles, aerospace, and aviation. 
"The program aims to develop, implement, and upskill users in the deployment of new technologies. It is also expected to expand into maritime fields such as offshore wind power generation and subsea resource development," a joint press statement said.
An inaugural symposium is scheduled for the afternoon of October 4, 2022. The program is set to run for 5 years.