JGC and Technip Energies secure FEED contract for Nigeria's FLNG project
JGC Corporation, in partnership with Technip Energies, has secured a contract with UTM FLNG Limited for the front-end engineering and design (FEED) of the floating liquified natural gas (FLNG) facility project in Nigeria.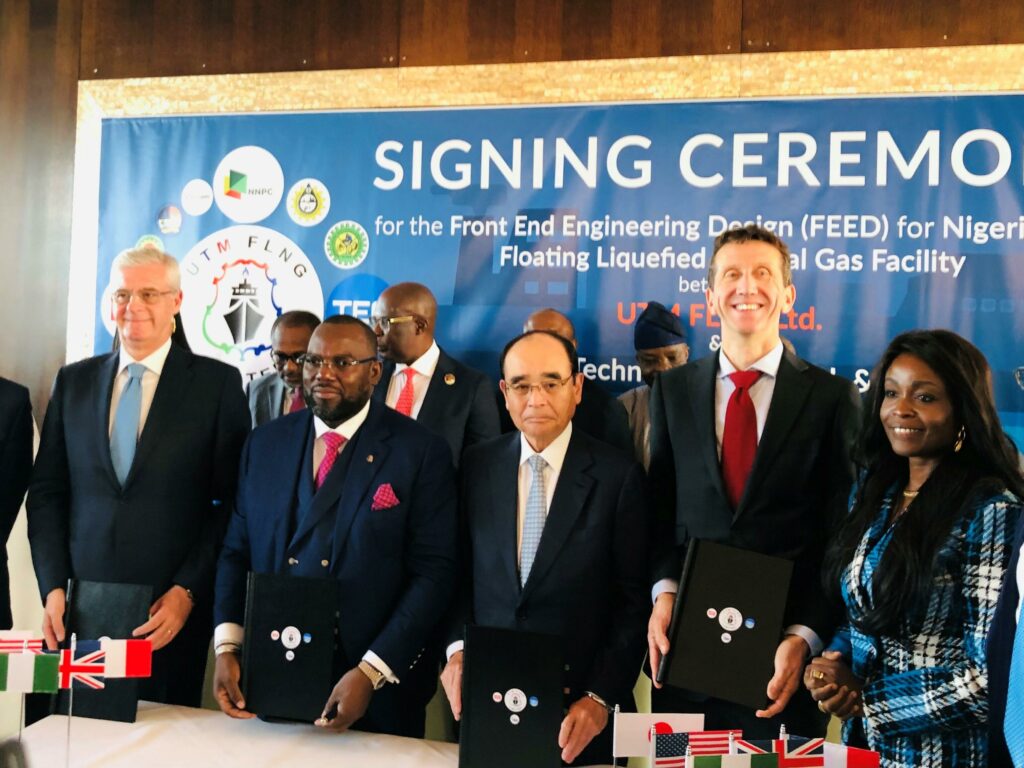 Last year, UTM Offshore, the parent company of UTM FLNG, awarded the contract for the conceptual design service to JGC Corporation.
Now, the consortium of JGC and Technip Energies has been awarded the FEED contract for the FLNG plant producing 1.2. million tons per annum (mtpa) of LNG and other products including LPG and condensate.
The completion date for the FEED scope has been set for December 2023.
Under the deal, JGC Corporation will be primarily responsible for the topside (LNG production facilities) design, while Technip Energies will be responsible for the hull and the mooring system design.
"We believe this award duly reflects the satisfaction of the client with the conceptual design performed by JGC Corporation as well as the outstanding track record and project execution capabilities of the JGC Group and Technip Energies in the field of FLNG.
"Upon completion of the FEED, the engineering, procurement and construction (EPC) phase is envisaged and, if realized, this will be the first FLNG facility in Nigeria and a milestone project for the country", JGC said.
So far, the company has delivered the EPC for two FLNG facilities, one being for Petronas in Malaysia. The second scope was delivered together with Technip Energies for Coral FLNG SA in Mozambique.
Through the UTM FLNG project, JGC aims to expand its business in Africa, expected to grow in the future, and contribute to the further development of industry and infrastructure.