Jumbo installs module on Erha FPSO off Nigeria
Jumbo, an offshore transportation and installation contractor, has installed a 100t calcium nitrate injection vessel (CNIV) module on the Erha FPSO offshore Nigeria.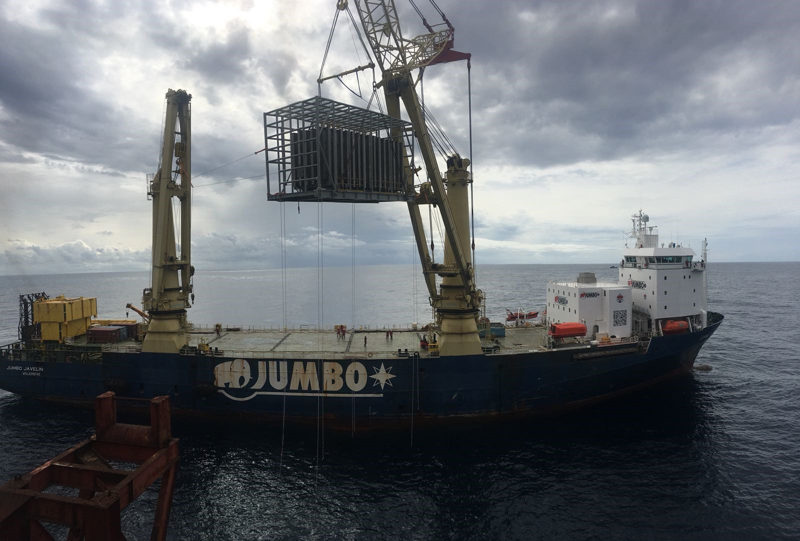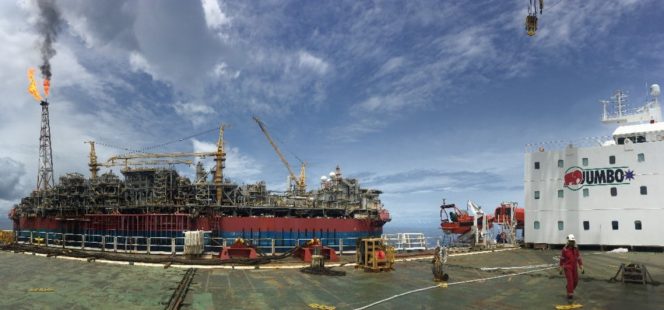 Jumbo said that it used the Jumbo Javelin vessel for the installation operations on the FPSO operated by ExxonMobil's subsidiary Mobil Producing Nigeria (MPN).
The company added that the Jumbo Javelin was equipped with a Fly-Jib, installed in Singapore, for this assignment in particular.
The 16-meter x 700t SWL Fly-Jib gives essential additional lifting height when mounted on the vessels forward crane.
Once the Fly-Jib was installed the Jumbo Javelin proceeded to Lagos where the vessel loaded the 100t CNIV.
After departure from Lagos to the field, the lift and installation were successfully executed along with tailored bumpering and tugger arrangements.
The Erha FPSO has a capacity of 165,000 bpd and has been producing oil since 2006. It has a storage capacity of 2.2 million barrels of oil and accommodates up to 100 personnel.
A catenary anchor-leg-mooring (CALM) buoy is used for crude-carrier docking and product transfer. The vessel hull, constructed in Korea, measures 285 meters in length, 63 meters in width, and 33 meters in depth.
Hyundai Heavy Industries was in charge of FPSO hull fabrication while Sembcorp Marine was contracted for the fabrication, integration, precommissioning, and commissioning assistance of 14 modules of FPSO topside facilities weighing 17,000 metric tonnes. Saipem was i charge of the engineering, procurement, construction, towing, and commissioning of the FPSO.