Jumbo-SAL-Alliance wraps up massive delivery for Golden Pass LNG
Jumbo-SAL-Alliance, a joint venture between Jumbo Shipping and SAL Heavy Lift, has delivered a major project involving the transport of modules for the Golden Pass LNG project in Sabine Pass, Texas.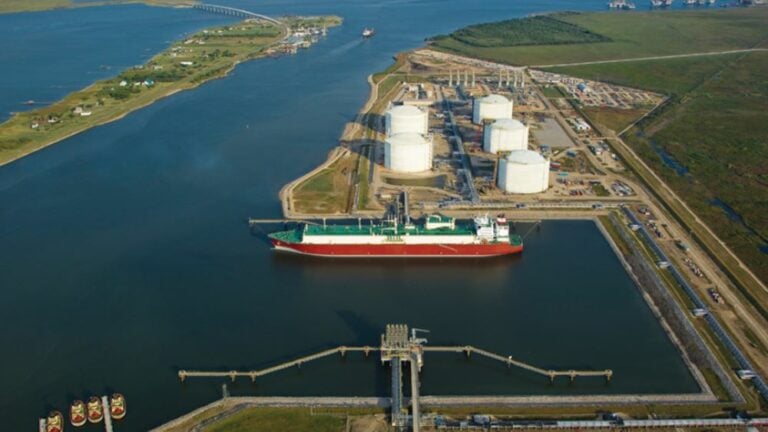 Jumbo-SAL-Alliance was awarded the project in 2021 by CCZ JV, a joint venture between Chiyoda International Corporation, McDermott International, and Zachry Group. The project involved the transport of 27 Air Cool Condensers (ACC) modules, auxiliary modules, steam ducts, and staircases.
The heaviest ACC module weighed 260.4 mt and measured 25.91 x 14.44 x 17.32 metres. 
In a brief social media update, Jumbo Shipping and SAL Heavy Lift revealed that a total of 212,259 freight tons, divided over nine shipments, had to be transported from Changshu, China, to Beaumont, USA, located in the Gulf of Mexico.
Hiroshi Wakabayashi, General Manager of Jumbo-SAL-Alliance Japan, said: "I believe we won this project because of our solid technical solution and track record. The clearances were very tight, but we managed to stow all six units on deck."
The cargo was discharged in Beaumont on 16 February 2023 by Svenja, a 160.5-metre-long 12,501 dwt heavy cargo vessel.
Golden Pass LNG export facility is a joint venture of QatarEnergy and ExxonMobil in Sabine Pass, Texas. The project will add new LNG capacity and is expected to create thousands of jobs and generate billions of dollars of economic growth for the region, with LNG production anticipated to startup in 2024. 
Once completed, the terminal will have a production capacity of 18.1 million tons per annum (mtpa) of LNG.
QatarEnergy and ExxonMobil agreed to independently market LNG produced at the terminal to better serve their downstream customers while meeting increased global demand.
ExxonMobil affiliate ExxonMobil LNG Asia Pacific (EMLAP) was provided with the exclusive rights to market 30% of Golden Pass LNG volumes while QatarEnergy Trading will market the remaining 70%.