Kawasaki Delivers LPG Carrier Maple Gas to Astomos
Japanese shipbuilder Kawasaki Heavy Industries has delivered LPG carrier Maple Gas to Tokyo-based Astomos Energy Corporation.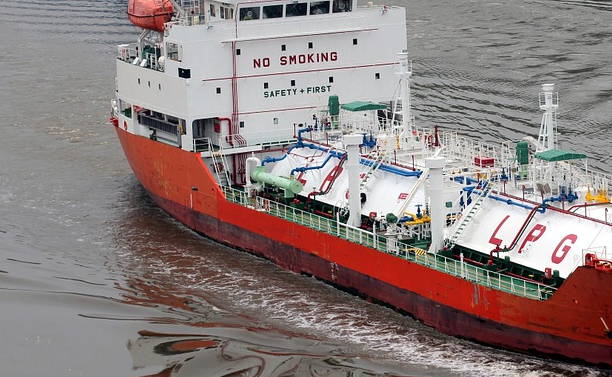 The 82,200 cbm carrier is one of three carriers ordered by Astomos in November 2015. Two carriers are being delivered by Kawasaki and one by Mitsubishi Heavy Industries.
The 46,851 GT Mapple Gas will be employed for the export of LPG from AltaGas' Ridley Export Terminal in Canada to Japan.
On August 1, 2017 Canada's AltaGas and Astomos Energy Corporation concluded an agreement under which Astomos would purchase 50 percent of the 1.2 million tonnes of propane shipped from the terminal each year, beginning in Q1 2019.
The 229-meter-long Maple Gas is the 57th LPG carrier Kawasaki has built so far and the 8th in its class featuring the SEA-Arrow bow shape, which improves propulsion performance. The vessel is designed to be compliant with the New Panamax requirements and is able to navigate the newly expanded Panama Canal, which was completed in June 2016.