Keel laid for Russia's first LNG-fueled passenger ship
Russian giant Gazprom said that the keel-laying for the country's first passenger ship to be powered by liquefied natural gas (LNG) was held at the Zelenodolsk shipyard.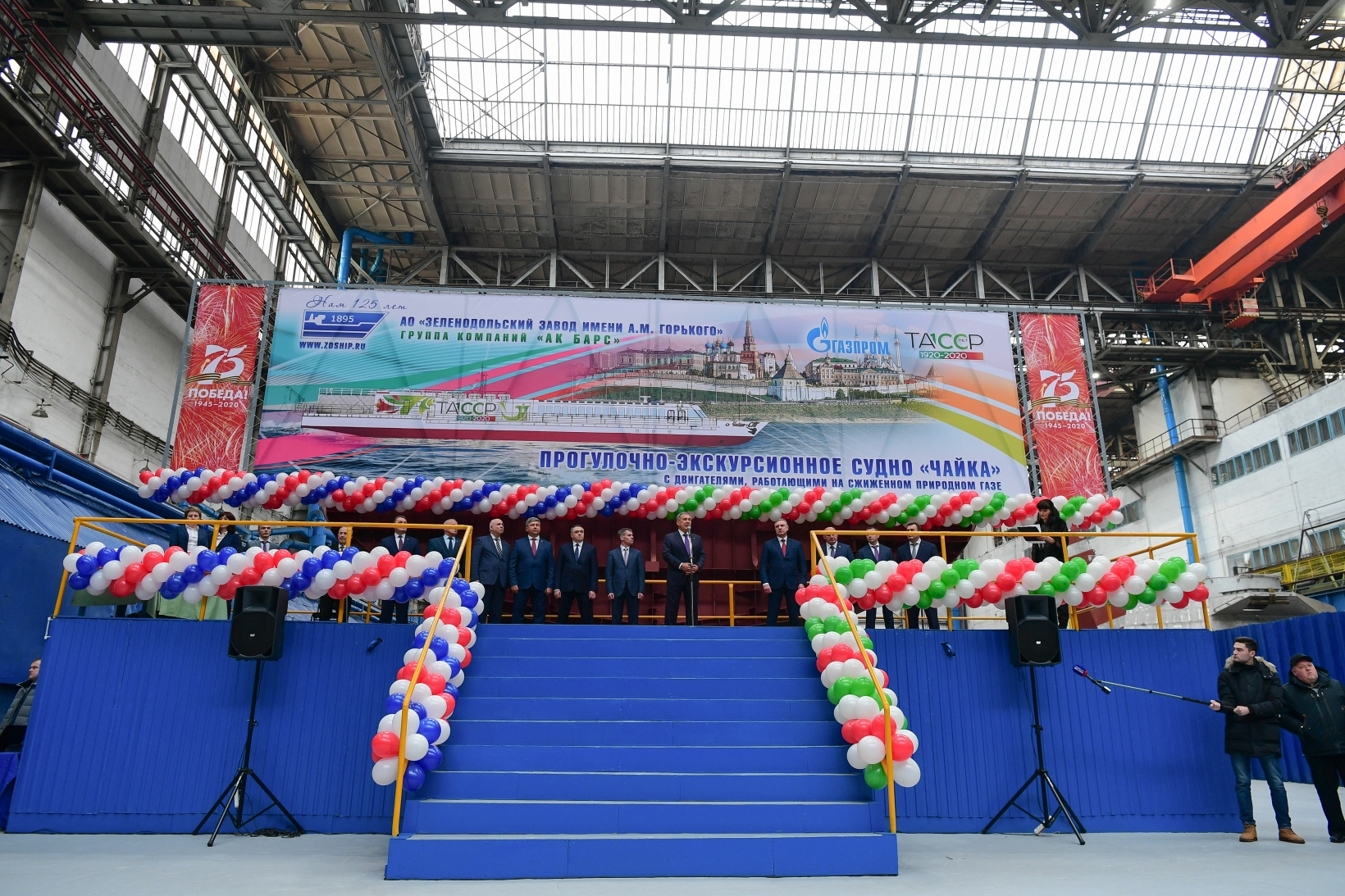 Chaika LNG leisure and sightseeing vessel is intended for passenger voyages, including via tourist routes. The vessel, which can accommodate at least 170 people, is expected to be launched during 2020, Gazprom said.
The company added that a meeting in Zelenodolsk was held between Gazprom's member of the management committee and Rustam Minnikhanov, president of the Republic of Tatarstan, on the development of the NGV refueling network in Tatarstan.
It was noted that the number of NGV refueling units in the region has doubled to 20 since 2016, including the CNG filling station built in Almetyevsk in late 2019. The amount of gas consumed as a vehicle fuel is growing in Tatarstan, with consumer sales of gas jumping by 39 percent in 2019 from 2018 and by 70 percent from 2017.
This year, Gazprom plans to build two new CNG stations in Zainsk and Nurlat, as well as to renovate and upgrade a CNG station in Buinsk.
The company is considering the possibility of constructing a number of other NGV refueling units in Tatarstan. Meanwhile, efforts are underway to set up the infrastructure for LNG production and refueling of road and waterborne transport.