Key element of BP's GTA hub terminal arrives from China
Oil major BP has reached another milestone on its operated Greater Tortue Ahmeyim (GTA) LNG project in Mauritania and Senegal with the arrival of the quarters and utilities (QU) facility to its new home at the GTA hub terminal on the Mauritania-Senegal maritime border.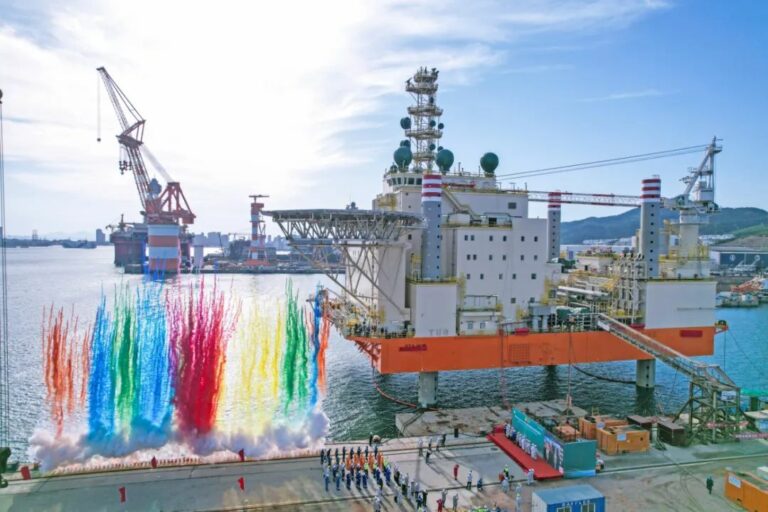 The GTA QU arrived there following its 11,885 nautical mile journey from northeast China, BP VP and head of Senegal operations, Massaer Cisse, revealed in a social media update last Friday.
The GTA gas field is located around 120 kilometres offshore on the maritime border between Mauritania and Senegal. The field, being developed by BP and partners, has an estimated capacity of 15 trillion cubic feet of gas.
The project will produce gas from an ultra-deepwater subsea system and mid-water FPSO vessel, which will process the gas, removing heavier hydrocarbon components. The gas will then be transferred to a floating liquefied natural gas (FLNG) facility at a nearshore hub located on the Mauritania and Senegal maritime border.
According to Cisse, the QU will be the nerve centre of the hub terminal and provide accommodation for the diverse workforce who will operate it. The platform also includes a power station, water treatment plants, and terminal control station.
"This is a significant milestone for both the construction of the hub terminal and for the project," he said.
China's CIMC Raffles yard completed and delivered the QU to BP on 31 May 2022 at its construction site in Yantai. The yard secured this contract back in April 2019.
CIMC says that the platform is 95 meters high, 70 meters wide, weighs more than 10,000 tons and has living and accommodation areas for 216 workers.
Offshore Energy has recently reported that the first gas from the project is on track for 3Q 2023 – despite delays related to the FPSO sailaway – and the first LNG is expected at the end of 2023.
As reported earlier this month, all 21 caissons were installed for the hub terminal and the piling installation was nearing completion. The installation of the export pipeline also already started.
The initial phase of the Greater Tortue Ahmeyim project is expected to deliver approximately 2.5 mmtpa of natural gas. The partnership is also evaluating potential expansion up to 10 mmtpa in subsequent phases.