Kongsberg, Svitzer team up on crew training in Australia
Towage operator Svitzer, part of Danish shipping giant A.P. Moller – Maersk, has selected Kongsberg Digital to deliver simulators in support of crew training at its Port of Newcastle base in Australia.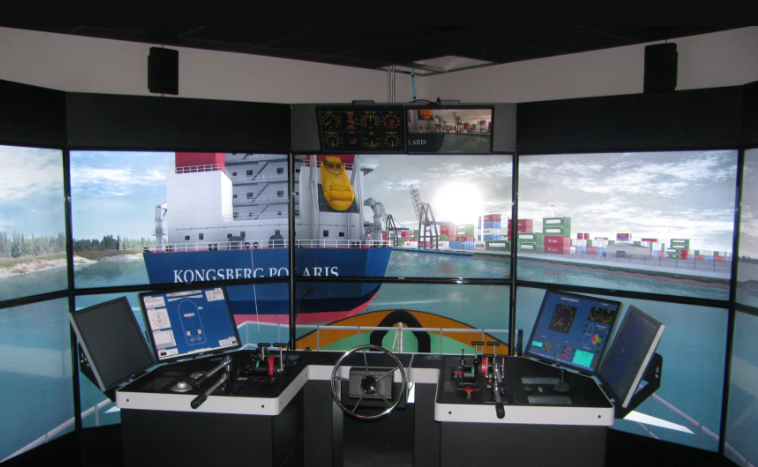 As explained, the contract with Kongsberg will help create a training centre of excellence for the deployment of Svitzer's new TRAnsverse tug vessels; entering service in Newcastle in early 2025.
In September this year, the first TRAnsverse tug was launched at Sanmar Shipyards Tuzla in Türkiye. The TRAnsverse tugs are expected to deliver an estimated 10-15% reduction in fuel use compared to other tugs on the market, and they will be built to a specification that also enables biofuel operations.
The contract comprises the delivery of a groundbreaking training suite in Q2 2024. Notably, the delivery encompasses a full-mission 360° K-Sim Navigation simulator configured as a tug bridge, and a part-task 180° K-Sim Navigation ship's bridge simulator.
It also includes an advanced Instructor System with a CCTV system for monitoring and debriefing, comprehensive training of the Instructors, and a robust warranty for the entire system, according to Kongsberg.
Designed for Svitzer's Tug Master training on the new TRAnsverse Tug, this simulator suite will be installed at their operations facility in Newcastle.
"We are committed to investing in safe, reliable, and efficient maritime solutions and to providing the latest and most advanced training and technology for pilots, tug masters, and other maritime professionals," David Phillips, Chief Operating Officer, Svitzer Australia, said.
"Svitzer Australia represents a fresh partnership for Kongsberg Digital. Their drive to leverage integrated simulation training across extended distances showcases the potential for experts in diverse domains to collaboratively participate in a singular simulated exercise, enhancing realism and training efficacy," Are Føllesdal Tjønn, Managing Director of Maritime Simulation at Kongsberg Digital, stated.