KrisEnergy shuts in Thai field due to tropical storm Pabuk
Oil and gas company KrisEnergy has temporarily shut in oil production at the Wassana field in the G10/48 license in the Gulf of Thailand and halted drilling of infill development wells by the Mist jack-up rig as a safety precaution due to tropical storm Pabuk.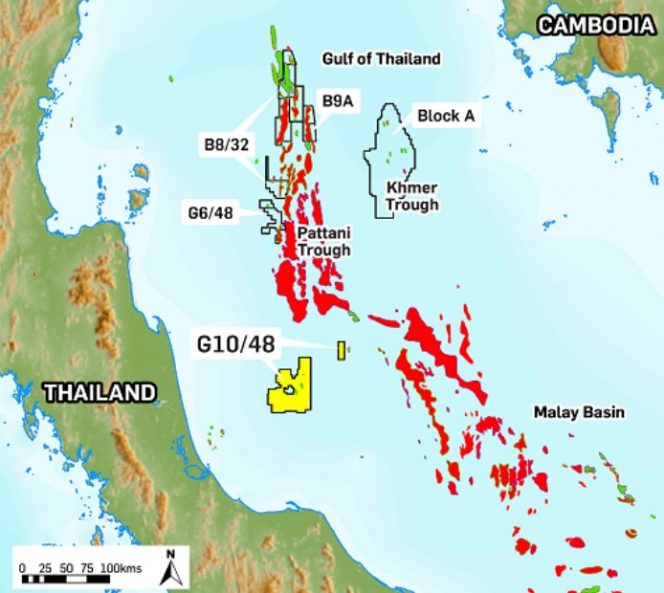 KrisEnergy said on Thursday, January 3 that all crew from the Wassana mobile offshore production unit and Mist jack-up rig had been safely evacuated to onshore Thailand.
There remains a crew on the Rubicon Venture floating, storage and offloading vessel, which has disconnected from the Wassana field mooring and moved to safe haven.
The company said it would provide an operational update once Tropical Storm Pabuk had passed through the area.
The G10/48 contract area covers 1,525 sq. km over the Southern Pattani Basin in water depths of up to 60 meters. KrisEnergy is the operator of G10/48 holding 89% working interest and Palang Sophon Limited holds the remaining 11%.
The Borr Drilling-owned Mist jack-up rig started drilling the Montha-1 exploration well in the G10/48 contract area in the Gulf of Thailand in November but to failed to find significant hydrocarbon shows. The rig subsequently mobilized to the Wassana production area to drill three firm infill development wells plus one contingent well.
PTTEP also suspended ops ahead of storm
Also in Thailand, oil company PTTEP on Wednesday suspended operations and removed staff from the Greater Bongkot North and Greater Bongkot South offshore production platforms sitting in the direct path of the tropical storm Pabuk.
However, production at Arthit platform continued under the company's safety measures to minimize impacts on the natural gas supply to the country.
Pabuk was labeled as the largest storm in 30 years outside the monsoon season. The Guardian reported on Thursday that between 30,000 to 50,000 tourists had left Thai resort islands of Koh Phangan and Koh Tao since the New Year's Eve countdown parties ahead of Pabuk which was set to bring heavy rains, wind, and seven-meter waves.
CNN said earlier on Friday that thousands of people were left stranded on Thailand's southern gulf coast as Pabuk made landfall.
According to Thailand's Meteorological Department's weather announcement, at 12.45 p.m. on January 4, 2019, tropical storm "PABUK" has made landfall over Pak Phanang, Nakhon Si thammarat. At latitude 8.2 degree north, longitude 100.2 degree east. Maximum sustained wind is 75 km/hr. The storm was moving northwest at a speed of 18 km/hr.
Offshore Energy Today Staff