Largest floating solar plant in Brazil comes online
A consortium consisting of Brazil's regional energy cooperative Creral and local engineering company Mil Engenharia have put into operation a 1.2MWp floating solar plant, said to be the largest of its kind in the country.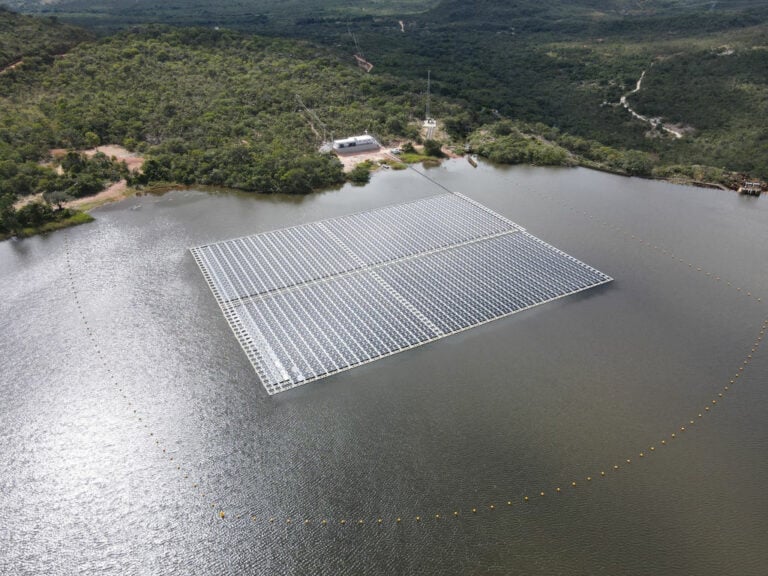 Built on the lake of Santa Maria hydropower plant in Brazil's southeastern state of Minas Gerais, the 1.2MWp floating solar system is expected to supply 1,250 households with clean electricity.
The project, named Veredas Sol e Lares, features 3,050 monocrystalline, dual glass and thin film photovoltaic panels, with 7,600 floats and 60,000 meters of cables at an area occupying 11,000 square meters.
Alderi do Prado, president of Creral, said: "We have seven hydro plants in operation and others under construction and in project pipeline. With the knowledge we acquired, we now have the possibility of implementing hybrid energy generation at our hydro plants, which can greatly increase our generation capacity."
The plant is owned by the State Association for Environmental and Social Defense (AEDAS), and was funded through the research and development program of the Brazilian power utility company Companhia Energética de Minas Gerais (CEMIG).
The project consortium will be responsible for operating the plant for one year, during which another team will be trained to continue the operation of the plant, the partners said.
Subscribe and follow
Offshore Energy – Marine Energy LinkedIn