Life DemoWave buoy anchors off Spain
A wave energy generation buoy of the Life DemoWave project has been anchored at the experimental site off Punta Langosteira in northwestern Spanish region of Galicia.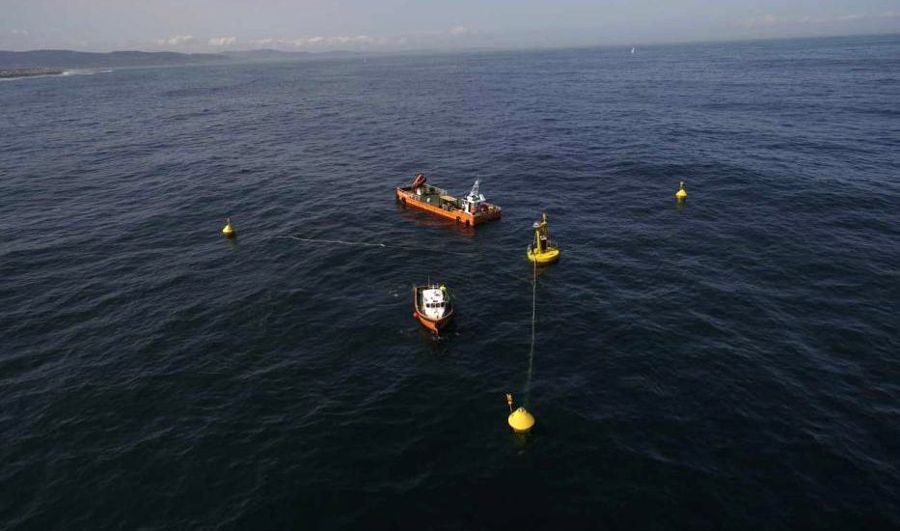 The 25kW prototype of the wave generation buoy was anchored on August 30, 2018, making the outer part of the breakwater in Langosteira a test bed for feasibility demonstration of an 11-ton wave energy device.
Spanish marine operator Advanced Crew and Ship Management (ACSM) was in charge of the execution of the system's anchoring operation together with its three auxiliary buoys.
Aside from ACSM, the companies participating in the DemoWave consortium also include Quantum Innovative, Hercules Control, and Josmar Group, with the collaboration of the University of Vigo and CETMAR.
Within the framework of the EU-backed Life DemoWave project, which has a total budget of €1.8 million, the test buoy named Gelula will seek to demonstrate the viability of using wave energy converters for power production, as well as showcase the environmental benefits that go along with using such systems.
Under the project, for which the EU contributed €1 million through the LIFE program, another buoy with similar characteristics, that of an oscillating water column type of wave energy device, is planned for deployment at the site.