LNG bunkering ship Optimus in Estonia's 1st STS bunkering op
Finnish-Baltic LNG bunkering service provider Elenger Marine has wrapped up the first ship-to-ship LNG bunkering operation in Estonia with its newbuild ship Optimus.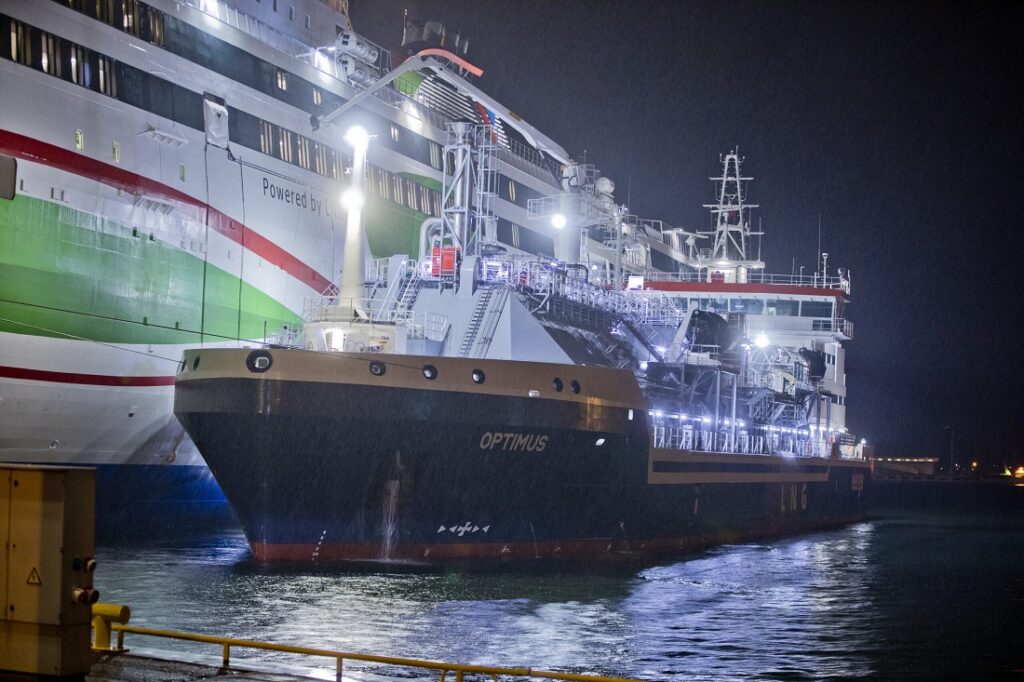 On 5 November 2021, the first ship-to-ship LNG bunkering took place in Estonia.
The newbuild Optimus bunkered Tallink's shuttle ferry Megastar at the Old City Harbour of Tallinn. Megastar is sailing between Tallinn and Helsinki.
"Ship-to-ship bunkering of LNG has not been done in Estonian ports before," said Kento Tamm, Optimus' captain.
Tarvink-Carlos Tuulik, captain of Tallink, said that Optimus significantly simplifies the bunkering of Megastar. In other words, a much larger amount of LNG can be bunkered from a ship at once.
"Shipping is looking for new environmentally-friendly solutions globally and is switching to LNG today. The LNG bunker vessel operating in our area adds certainty that ships under design and under construction will be able to use LNG as fuel here. For ship operators, the gas tanker means, above all, security of supply of this more environmentally friendly fuel and ease of use, as well as time savings," said Tuulik.
Optimus' service area will be the Gulf of Finland region of the Baltic Sea and its immediate surroundings. The ship is capable of bunkering tankers, cargo, passenger, and cruise ships; its tanks and pumps both on the high seas and in ports. It is able to deliver up to 6000 cubic metres of LNG at a speed of up to 1000 m3/hour.
Dutch company Damen built the LNG bunkering ship.