LNG-fueled Viking Grace becomes sailing ship
---
Finnish shipping company Viking Line dispatched its LNG-fueled cruise ferry, the Viking Grace, on her first voyage equipped with a rotor sail.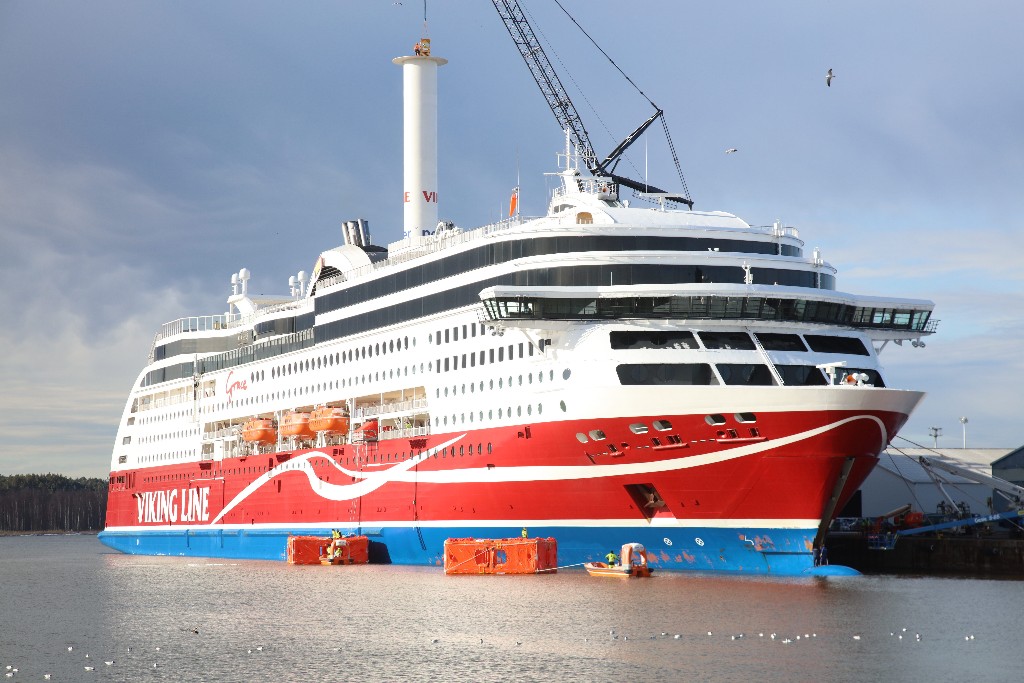 Developed by Viking Line's compatriot Norsepower, the rotor sail technology further reduces the fuel consumption and reduce emissions by up to 900 tons annually.
Viking Line will operate the Viking Grace on wind-assisted voyages between Turku (Finland) and Stockholm (Sweden) from April 12, the company's statement reads.
The cylindrical rotor sail unit installed on Viking Grace is 24 meters in height and 4 meters in diameter and is fully automated, sensing whenever the wind is strong enough at which point the rotors start.
In addition to the installation onboard the Viking Grace, Viking Line will also install two Norsepower rotor sails onboard a newbuild cruise ferry vessel which is currently being built in China and due to be operational in 2020.