Longboat and Japan's JAPEX set on creating 'leading Norwegian-focussed independent'
Longboat Energy, an emerging full-cycle North Sea E&P company established by the former management team of Faroe Petroleum, is putting the wheels into motion to form a joint venture (JV) with Japan Petroleum Exploration Co., Ltd (JAPEX). To this end, the two players have reached an agreement for JAPEX to make a significant investment into Longboat's Norwegian subsidiary, Longboat Energy Norge.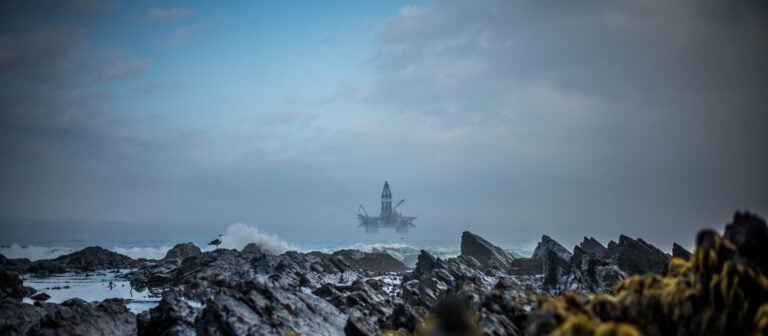 Longboat Energy revealed on Tuesday, 2 May 2023, that the joint venture would be renamed Longboat JAPEX Norge in a bid to build "a leading Norwegian-focussed independent." According to the company, the joint venture will pursue "a growth-led strategy" to create value predominantly through the acquisition of development projects, growing 2P reserves and reaching "a significant production level" within three to five years. In addition, it will continue to target the drilling of one to three exploration and appraisal wells per year.
Helge Hammer, Chief Executive of Longboat, commented:"Longboat is delighted to have found a strong and complementary strategic partner in JAPEX. JAPEX has been looking for the best way to enter Norway and identified Longboat as an excellent match to reach its strategic objective. The Longboat team has significant experience and expertise in the Norwegian E&P sector and has strong local industry relationships.
"JAPEX is a long-established E&P company with a strong balance sheet and significant worldwide technical competence including in the North Sea. By joining forces, we will have greater opportunities and strong financial backing to pursue them. We believe that this agreement has laid the foundations for exciting growth in the coming years."
In return for a 49.9 per cent interest in Longboat JAPEX, Longboat explains that JAPEX will make an investment totalling up to $50 million, which will be made in up to three tranches with the initial cash investment of $16 million payable in full on completion of the transaction along with a completion adjustment based on a locked box approach from the investment effective date of 1 January 2023.
Furthermore, the second tranche of $4 million is contingent and becomes payable on the successful negotiation and completion of a small production acquisition, under current contemplation, in line with the joint venture strategy. As the acquisition remains subject to final negotiation and a number of key conditions, Longboat points out that there is no certainty it will reach completion, in which event the associated investment will fall away.
On the other hand, the third tranche (the Velocette tranche) of up to $30 million is contingent on a successful discovery at the Velocette prospect, located in licence PL1016, and anticipated to drill in 3Q 2023, targeting gross mean resources of 177 mmboe with a 30 per cent chance of success. Longboat outlines that the amount payable under the Velocette tranche is based on a sliding scale of US$/boe values – zero to $30 million – applied to the gross resources approved for development by the Norwegian Ministry of Petroleum and Energy. The scale has a minimum of 85 mmboe and a maximum of 200 mmboe.
Moreover, JAPEX will provide the JV with a five-year, $100 million acquisition financing facility to finance acquisitions and associated development costs, as part of the investment. This facility will be available for drawing for the first three years subject to certain conditions, including mutually agreed acquisitions by the JV. It will attract a market rate of interest on an increasing scale over its tenor with an initial rate of 6 per cent in the first year and an all-in cost over the term of less than 10 per cent. The investment remains subject to customary regulatory, lender and partner approvals and its completion is anticipated during the third quarter of 2023.
Longboat JV opens doors to Norway for JAPEX
Masahiro Fujita, President and CEO of JAPEX, remarked: "JAPEX is very pleased that we have formed the partnership with Longboat for a Norwegian E&P business. We see a very strong alignment in the business expansion strategy in Norway and believe the combination of the Longboat team's significant experience and expertise in Norway and JAPEX's technical and financial competence will be very beneficial in pursuing such a strategy. I look forward to working closely with the Longboat team in pursuit of our common growth strategy in Norway."
Longboat highlights that the Norwegian oil and gas industry continues to be very active with record high production levels at circa 4 million boepd, a continued high level of exploration and appraisal drilling activity at 30-40 wells per year, and a high level of field development activity, where many new projects have been sanctioned recently and several new projects are now being matured towards final investment decisions.
Additionally, the company notes that Norway continues to offer an attractive regulatory framework including a recent change in the Petroleum Tax System, which has resulted in improved economics of new development projects, including the introduction of immediate expensing of investments, 71.8 per cent repayment of all losses in the following year – compared to previously 72 per cent of exploration losses only – and a corporate tax at 6.2 per cent carried forward against future profits.
While the marginal tax rate remains unchanged at 78 per cent, the return on investments in development projects is "significantly improved" and the total capital requirements are "substantially reduced," underlines Longboat.
"We are also pleased to be in a strong position to continue to pursue our interests in the Kveikje area as this development project is being matured and additional value created. The team looks forward to delivering production and reserves growth to create value for shareholders both in Norway with JAPEX, but also in Malaysia following our recent entry into the region," added Hammer.
The Kveikje discovery is being evaluated as part of a potential Equinor-operated area development, which could comprise numerous recent discoveries in the area, including Toppand, Swisher, Røver Nord, Echino South and Blasto, as well as the undeveloped Grosbeak field.