LR and COSCO join forces for LNG fleet decarbonization pathway project
Classification society Lloyd's Register (LR) and Shanghai COSCO Shipping LNG Investment, a subsidiary of China Shipping Corporation Limited, have signed an agreement to collaborate on a new project that aims to formulate and assess the decarbonization pathway for COSCO Shipping's existing LNG carrier fleet.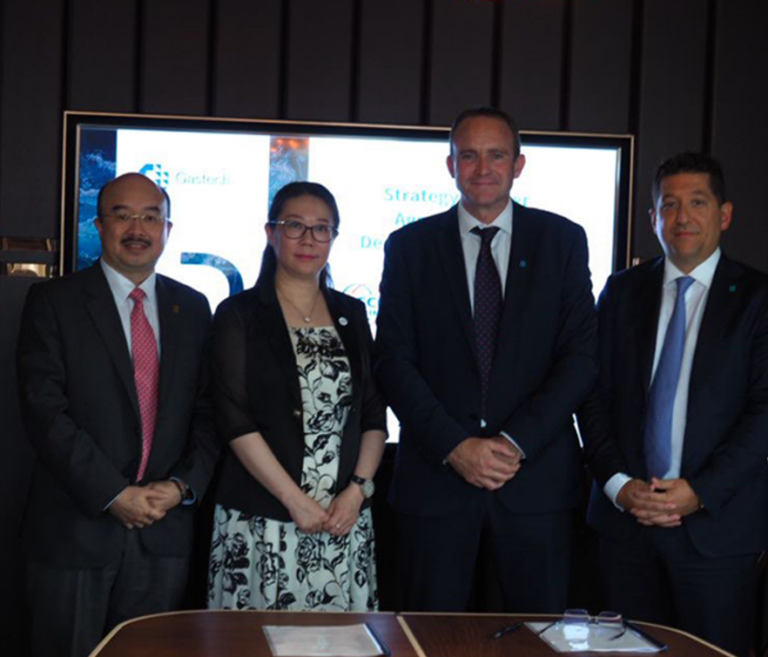 The intention was formalized with a letter of intent (LoI), and according to LR, will focus on providing COSCO with insights to enable them to make their existing fleet of LNG carriers carbon neutral by 2040.
As part of the project, LR said it will support an analysis of COSCO's fleet operations characteristics and carbon emissions, looking at future carbon reduction energy transition practices alongside future fuels, energy efficiency technology and retrofit plans.
The intended project would see the further development of COSCO's fleet capacity, future energy adoption and efficiency transformation, based on the shifting landscapes of world trade and the development planning of shipping companies, LR added.
Sau Weng Tang, LR, Commercial Manager-Greater China, commented: "The decarbonization of our industry is going to require open collaboration between the entire maritime value chain. This is why projects and partnerships like this are so important; they provide an opportunity for fleet operators to thoroughly analyze the options available to them to enable them to reach their own and industry-mandated requirements for maritime decarbonization."
"LR is proud to work alongside one of the key players in the LNG sector in COSCO, and we look forward to providing our technical expertise as a trusted adviser on this project to ensure COSCO can successfully navigate their journey towards a carbon-neutral fleet by 2040."
Lin Nan, GM of COSCO Shipping LNG Investment, said: "COSCO will endeavour to fulfil the responsibility and accountability to achieve our LNGC fleets' carbon reduction and provide low-carbon and efficient LNG transportation services for the industry. In this effort, we appreciate valuable cooperation between the industrial chain, including the open support from the expertise of LR."
To note, this week has been busy for LR. The classification society awarded approvals in principle (AiP) and signed collaboration agreements with several companies.