LS Cable & System secures Taiwanese submarine cable deal
LS Cable & System (LS C&S) has won a contract, worth approximately KRW 110 million (about $85 million), to supply submarine cables to Taiwan Power Corporation (TPC) for an offshore wind farm planned to be built in Changhua County, Taiwan.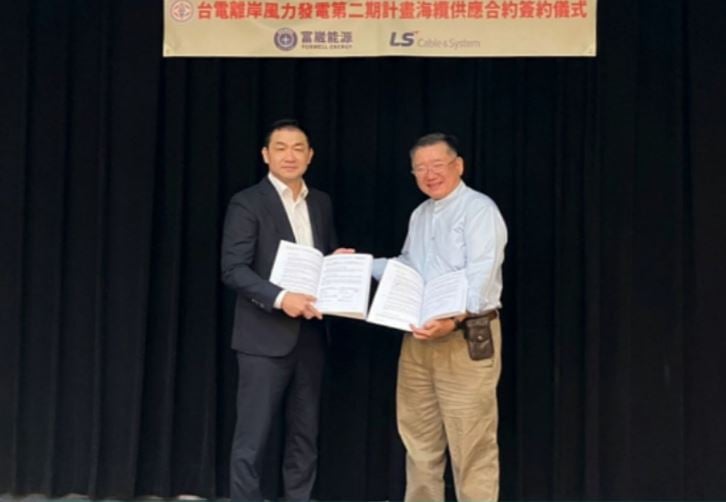 By winning this contract, LS C&S secured the rights to supply all the ultra-high-voltage submarine cables for Taiwan's phase 1 offshore wind projects which have been ordered so far.
The total contract amount so far has reached about KRW 900 billion (approximately $679 million), said the cable manufacturer.
According to LS C&S, the company expects to win more submarine cable orders this year valued at KRW 2 trillion (about $1.5 billion).
In its first two offshore wind auctions held in April and June 2018, Taiwan selected projects with a combined capacity of 5.5 GW which are scheduled to be completed by 2025.
Taiwan is targeting to install an additional 15GW of offshore wind by 2035. The government recently closed the first offshore wind auction under its Round 3 Zonal Development Plan, selecting seven new offshore wind projects that will move forward to realisation.
The Round 3 offshore wind tenders in Taiwan are procuring project development for wind farms scheduled to go online from 2026 to 2035, during which period a total of 15 GW of new capacity will be added.
The first phase of Round 3 auctions was organised for projects that will be put into operation in 2026/2027.
When it comes to LS C&S, the company recently signed a submarine cable supply agreement for the Hai Long offshore wind farm in Taiwan.