Lukoil enters Al-Farabi block offshore Kazakhstan
Russian oil company Lukoil has agreed to acquire a stake in an offshore block in the Kazakh sector of the Black Sea from KazMunayGas.
Lukoil said last week that a sale and purchase agreement for a 49.99 per cent stake in the charter capital of Al-Farabi Operating LLP was signed with KazMunayGas.
The agreement was signed on 4 June at the St. Petersburg International Economic Forum by the president of Lukoil Vagit Alekperov and the chairman of the management board of KazMunayGas Alik Aidarbayev.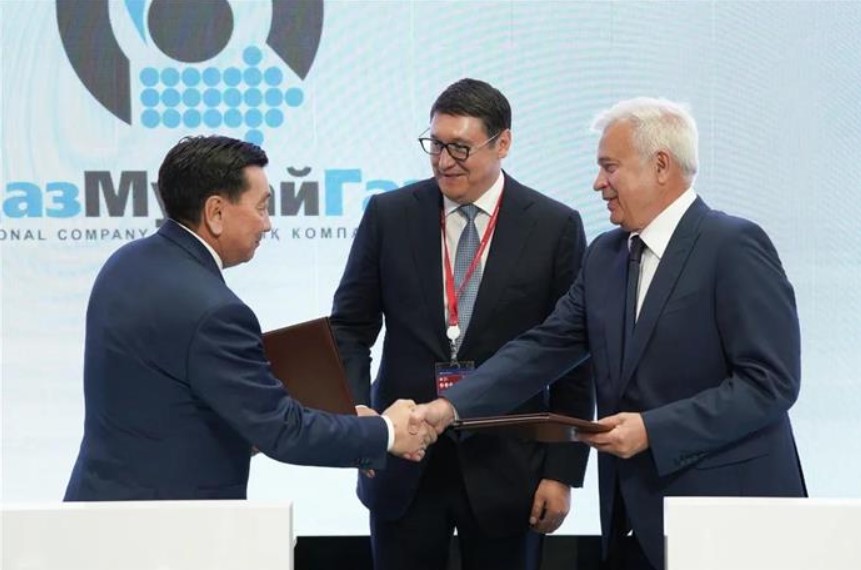 Following satisfaction of several conditions, Lukoil will join the exploration and production project on the Al-Farabi block – previously known as the I-P-2 block – in the Kazakhstan sector of the Caspian Sea.
A head of agreement on the project was signed at the St. Petersburg International Economic Forum back in 2019. In October 2020, the two companies signed an agreement for future obligations regarding the Al-Farabi project.
"The companies' decision to join efforts in the development of the Al-Farabi block is another step in their continuous fruitful cooperation", Lukoil stated.
It is worth reminding that Lukoil, the Ministry of Energy of the Republic of Kazakhstan, and KazMunayGas had earlier concluded a contract for hydrocarbon exploration and production on the Zhenis block.
The Russian oil firm and KazMunayGas are also strategic partners in the large-scale Karachaganak and Tengiz projects as well as in joint ventures that develop the Khvalynskoye and Tsentralnoye fields. The two are also partners in the Caspian Pipeline Consortium oil transportation project.
As for the Al-Farabi license block, it is located in the Kazakh Sector of the Caspian Sea some 100 – 130 kilometres away from shore in a water depth of 150-500 meters, bordering the block of the Zhenis field.
The license block covers over six thousand square kilometres. The water zone remains ice-free all year round.