Lundin to drill Barents Sea well using Leiv Eiriksson rig
Oil company Lundin Norway has received consent from the Norwegian offshore safety body, the Petroleum Safety Authority (PSA), for exploration drilling in the Barents Sea using the Leiv Eiriksson drilling rig.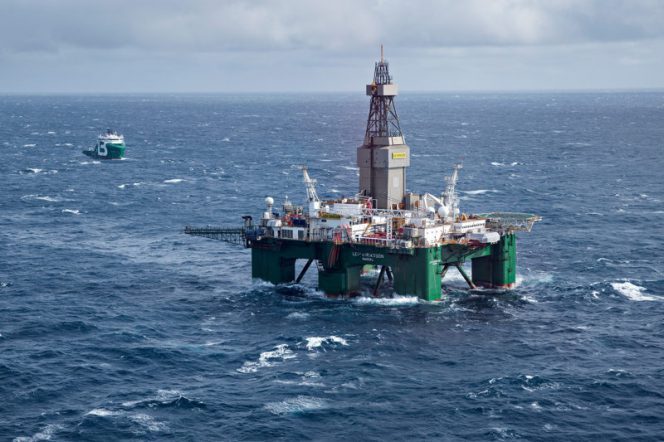 ---
The well, named 7121/1-2 S, is located in production license 767 in the Barents Sea where Lundin is the operator.
Lundin owns 60 percent interest in the license while the remaining 40 percent is owned by Inpex Norge.
The offshore safety body said on Tuesday that the operations were planned to start in December 2018, with a duration of 52 days in a water depth of 315 meters.
The PSA added that the operations include drilling and testing of the 7121/1-2 S well which is located some 121 kilometers from land.
The safety body added that the drilling of the well would be done by the Leiv Eiriksson semi-submersible drilling rig of the SS Trosvik Bingo 9000 type owned and operated by Ocean Rig. The rig was issued an Acknowledgement of Compliance (AoC) by the PSA in July 2008.
Related news
List of related news articles