Maersk Drilling lands new North Sea gig with Dana
Offshore drilling contractor Maersk Drilling has secured a contract with Dana Petroleum to drill two development wells as part of Project Unity in the Dutch North Sea, but it has also received a deferral of another contract with Dana Petroleum.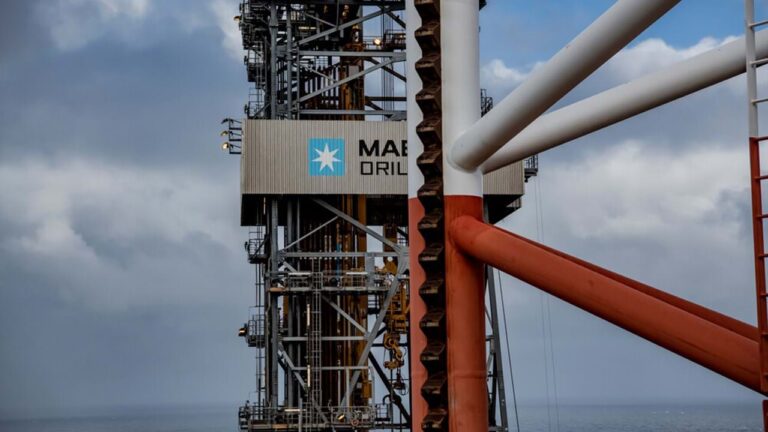 Dana is currently working on the development of its Unity project. The Unity platform will be installed in the North Sea later this year with Heerema's giant SSCV Sleipnir.
When it comes to its assignment on the Unity project, Maersk Drilling said on Thursday that the harsh-environment jack-up rig to be used for the job is yet to be assigned.
What we do know is that the contract is expected to start in 2Q 2021, with an estimated duration of 121. The value of the contract is about $12.1 million.
Prior to starting the Project Unity contract, the selected rig will be equipped with a high-efficiency Selective Catalytic Reduction (SCR) system which uses ammonia injection to convert NOx into harmless water and nitrogen.
This is expected to reduce NOx emissions by up to 98 per cent.
The design will include an advanced control interface between engines and SCR units, Maersk Drilling said.
Contract deferral for Maersk Drilling
Further, Maersk Drilling and Dana Petroleum Denmark have agreed to defer the previously announced one-well contract in the Danish sector.
The contract was originally expected to start in May 2020. The rig owner said that the updated start date will be determined at a later stage.
The rig to be used for this project is also yet to be assigned.
Maersk Drilling expects to receive compensation in the form of a deferral fee.
Morten Kelstrup, Maersk Drilling COO, said: "We're happy to add further to our relationship with Dana by drilling these two wells for the Unity gas development project.
"Operations in the Dutch North Sea come with a strict focus on protecting the environment, and we fully support this as part of our ambition of providing responsible drilling. We already have experience with providing NOx emission reductions by using SCR systems on Maersk Innovator in the North Sea".