Maersk Tankers Receives Sixth MR Unit from Samsung Heavy
Denmark's Maersk Tankers has received its latest medium range (MR) product tanker from Samsung Heavy Industries (SHI).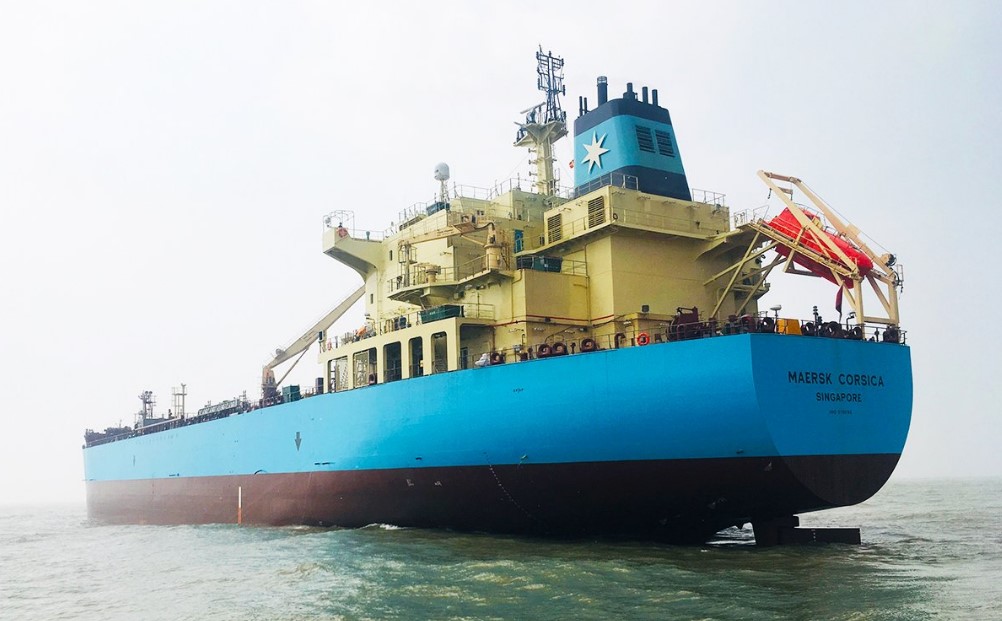 Maersk Corsica was officially delivered to Maersk Tankers on April 26, two days after a naming ceremony at SHI's Ningbo shipyard, in China.
As noted by the tanker owner and operator, the vessel is number 16 out of 19 MR newbuildings in Maersk Tankers' fleet renewal program.
Additionally, the 50,000 dwt product tanker is the sixth of a total of nine units Maersk Tankers ordered from Samsung Heavy Industries in September 2015.
The remaining three ships from the batch are scheduled to be delivered by 2020.
According to the company's website, Maersk Tankers operates 164 product tanker vessels across the Intermediate, Handy, MR, LR2 and Aframax segments. Of these, 80 are owned by Maersk Product Tankers, 22 are chartered and 62 are under commercial management.
The ongoing fleet renewal program in the MR and LR2 segments will see Maersk Tankers eventually receive a total of 25 new vessels.
World Maritime News Staff