Magseis Fairfield Returns to Profit
Seabed seismic services player Magseis Fairfield has bounced back to profit in the second quarter of 2019.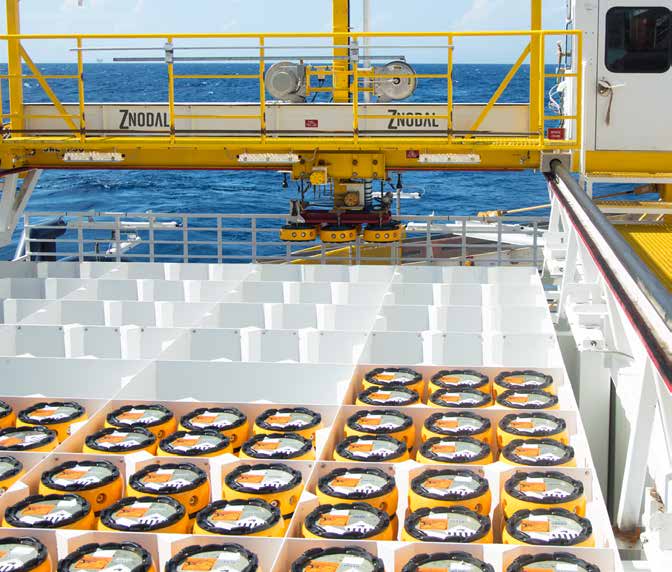 The Oslo-listed company has seen its revenue at USD 132 million, up from USD 20 million same time last year (excluding Fairfield and WGP Group revenue) and also up for Q1 2019 revenue of USD 120 million. Magseis generated 1H 2019 revenues of NOK 251 million.
First-quarter EBITDA came at 25.5 million, against EBITDA of $5.2 million in Q2 2018 and USD 16 million in Q1 2019. For the first six months EBITDA was usd 41.6 million.
The company booked quarterly profit of $12 million or 6 cents per share, versus loss of USD 0.5 million or 1 cent per share in the prior-year quarter and loss of USD 6.5 million in Q1 2019.
In the first half of 2019 the net profit for the Group was USD 5.4 million after a tax expense of USD 2.6 million, which compares with a net profit of USD 5.1 million in the first half year 2018.
"Looking into the second half of 2019, the order book indicates higher data acquisition volumes, with higher underlying project margins, improved capacity utilization and less one-off costs. At the same time, we see that some projects and tenders scheduled for start-up towards the end of the year might slip into 2020, with uncertain capacity utilization for the fourth quarter increasing the risk for the full-year revenue and EBITDA guidance," said Per Christian Grytnes – CEO Magseis Fairfield.
Magseis Fairfield reported headcount of 650 employees including contractors but excluding seismic crew of 342.
Subsea World News Staff