Makassar Highway Towed Safely to Oskarshamn Harbor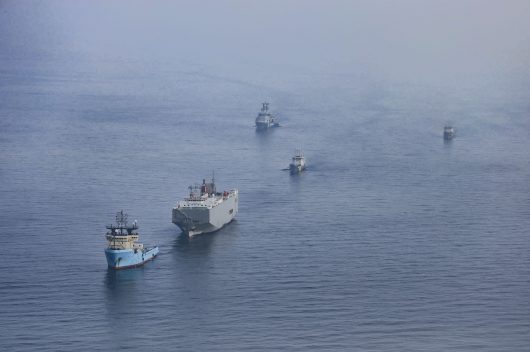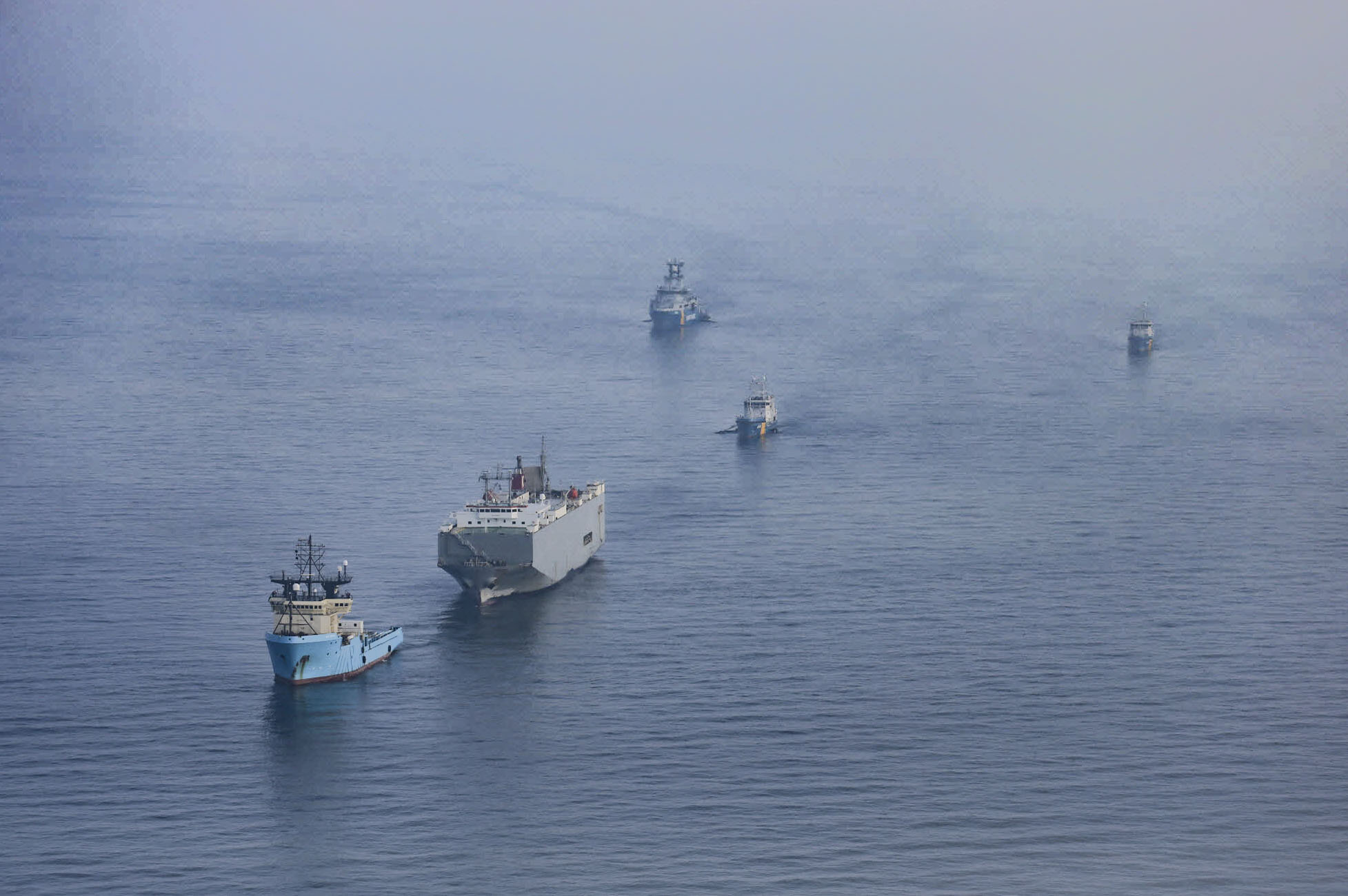 The emergency towing of the grounded car carrier Makassar Highway has entered its final stage as the ship has reached the Oskarshamn harbor, Sweden.
The risky towing operation was launched on Tuesday evening amid fears that the ship's hull could sustain further damages and leak more oil due to the approaching inclement weather.
Earlier this week, the vessel leaked an unknown amount of oil after it got detached from the ground unexpectedly. As informed by the coast guard, some of the oil has washed ashore in the area between Loftahammar and Valdemarsvik.
The Swedish Coast Guard raised fears that the towing of the heavily damaged ship could result in aggravating the condition of the hull or even another oil spill. Based on the latest update, streaks of volatile oil have been detected during the ship's transit and an aerial mapping of the overall situation is underway.
Now that the ship has reached the harbour, it has been attached to two more tugs which will bring the stricken car carrier into its port of refuge later today. The convoy is being closely monitored by coast guard vessels.
The rescue service in Oskarshamn has decided to block the passage between Liljeholmskajen and Klubbholmen as of 07:00 today, August 2, and until the ship is moored and secured.
"When the ship is at the dock and the situation is judged to be safe, the Coast Guard and the municipal emergency services will call for a joint press conference in Oskarshamn's harbor. Until then communication will take place via web and Twitter," the coast guard said.
The 2001-built Makassar Highway was on its way from Germany's port of Cuxhaven to Swedish Södertälje port when it got grounded in the Tjust archipelago on July 23.
Image and video courtesy: Swedish Coast Guard