Malaysian energy giant explores hydrocarbon potential with multi-client seismic survey
Malaysia's state-owned energy giant Petronas has started a new multi-client 2D seismic survey in the Langkasuka Basin offshore Malaysia to explore and map the hydrocarbon potential.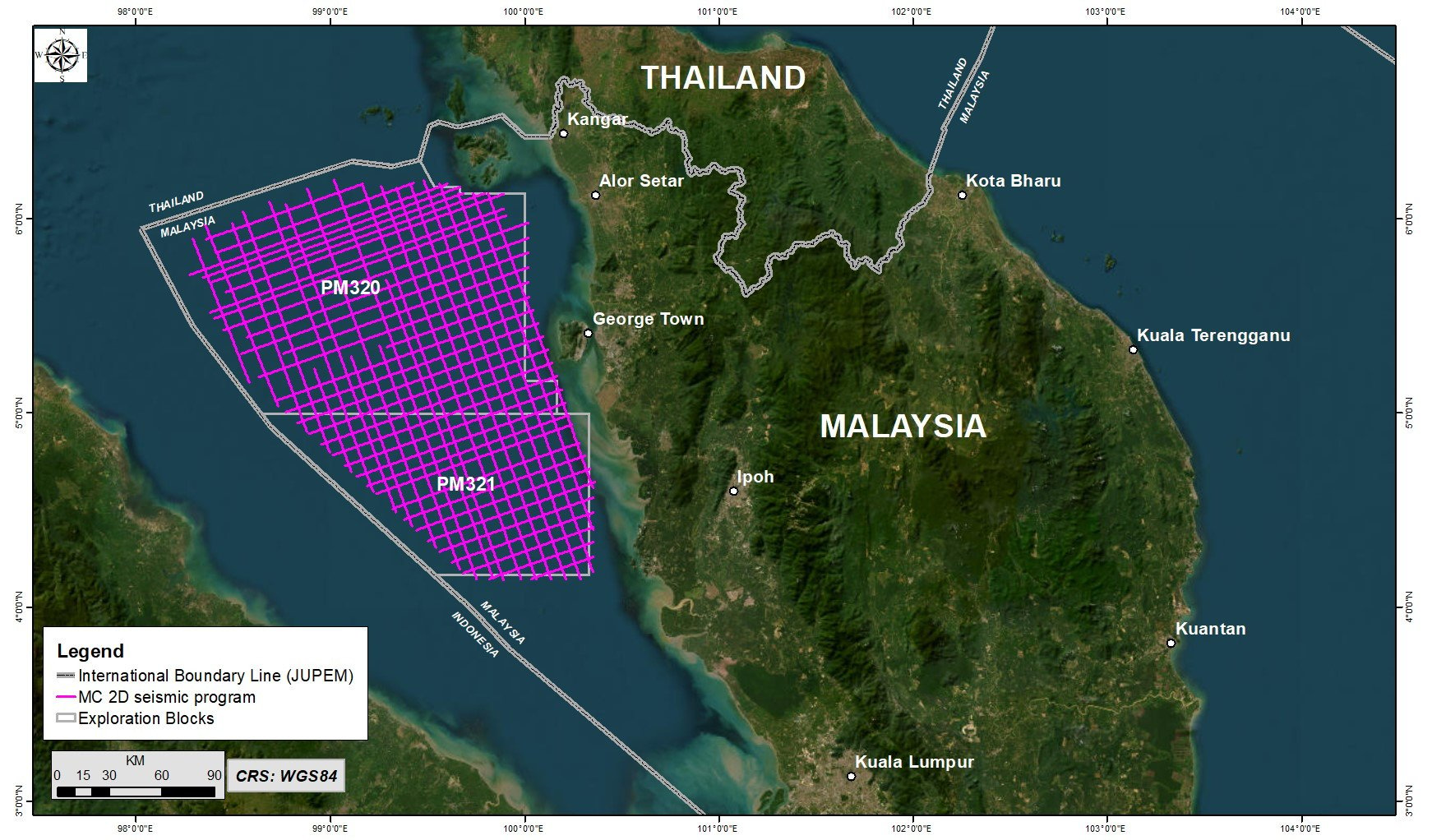 The survey was launched in October in the northern area of the Straits of Melaka in the open blocks of PM320 and PM321 of the Langkasuka Basin.
According to Petronas, it will increase the availability of a larger pool of seismic data, leading to a higher probability of discovering hydrocarbon potential which, in turn, is expected to attract prospective investors in future bid rounds.
"PETRONAS continues to invest in data enrichment for Malaysian basins, like the emerging Langkasuka Basin. Initiatives such as this multi-client seismic survey is expected to attract exploration interests to support the country's production growth strategy," said Petronas Senior Vice President of Malaysia Petroleum Management (MPM), Mohamed Firouz Asnan.
The survey covers an area of over 38,000 square kilometers with the aim of acquiring approximately 8,000 kilometers of new 2D seismic data. It is set to conclude in late December this year.
Petronas through MPM is the custodian of the petroleum resources in Malaysia. With this mandate, MPM manages petroleum arrangements and provides stewardship on upstream exploration and production activities in Malaysia.
Azmir Zamri, Senior General Manager of Resource Exploration MPM, said: "Our recent study of the Langkasuka Basin indicates hydrocarbon potential in the untested deeper pre-Tertiary formation, which prompted for this seismic survey to be conducted. The first exploration probe is expected in the next three years to test this exciting new geological play."
Petronas has been actively pursuing more oil and gas. Two weeks ago, the hydrocarbon search offshore Suriname resulted in an oil discovery at an exploration well in Block 52.
Speaking about other recent news coming from the company, it was reported earlier today that Petronas will pool resources with Vietnam Oil and Gas Group (PetroVietnam) to explore potential collaboration opportunities in the upstream, renewable energy, and downstream sectors in Vietnam.