Petronas and PetroVietnam pursuing oil & gas alongside decarbonization and clean energy
Malaysia's energy giant Petronas will pool resources with Vietnam Oil and Gas Group (PetroVietnam) to explore potential collaboration opportunities in the upstream, renewable energy, and downstream sectors in Vietnam.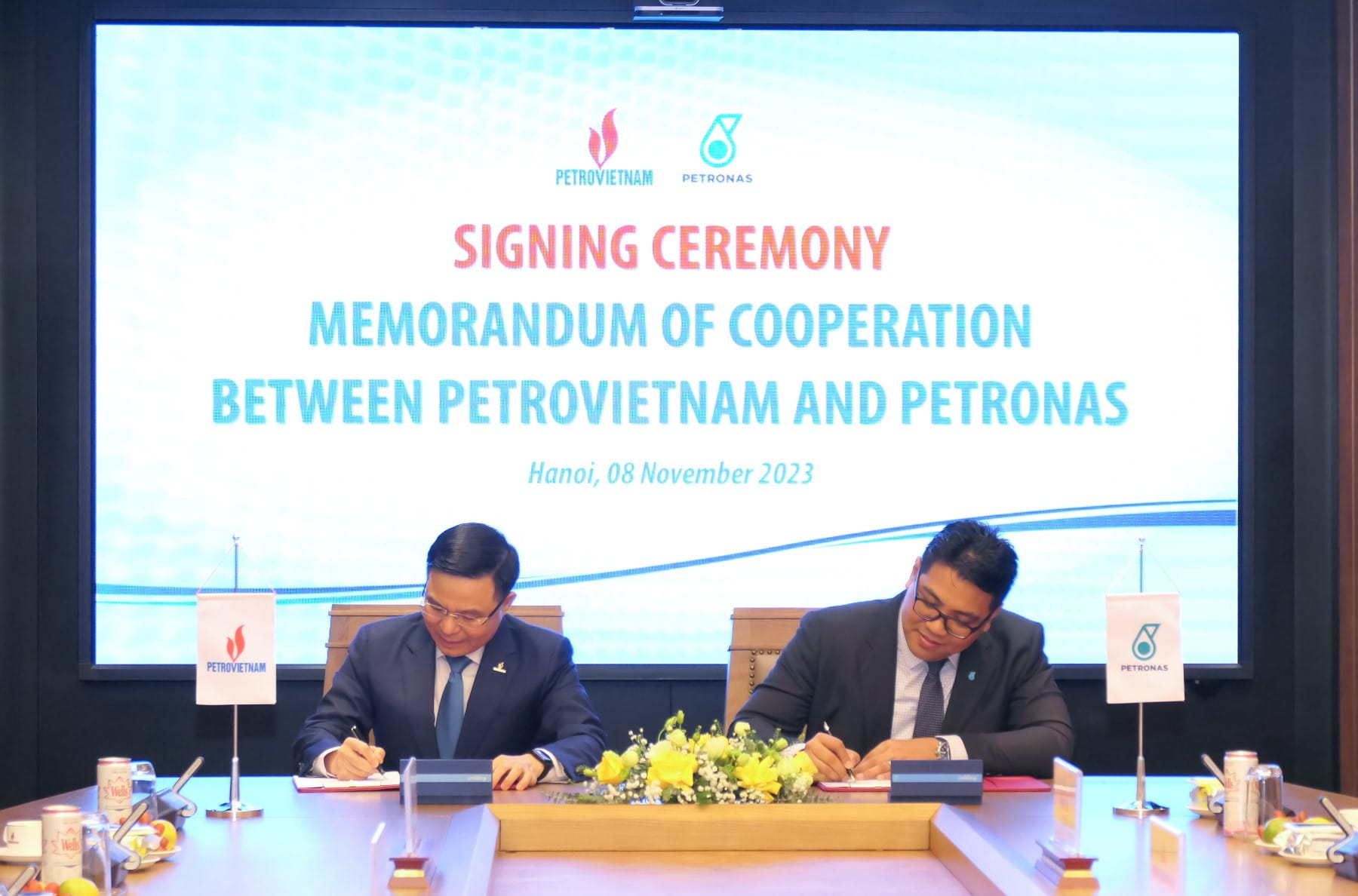 Petronas, which made its first foray in Vietnam in 1991, recently signed a memorandum of cooperation (MoC) with PetroVietnam, which covers potential collaborations in hydrocarbons, decarbonization efforts, and the development of solutions in sustainable energy, liquefied natural gas (LNG), and petrochemicals.
Tan Sri Tengku Muhammad Taufik, Petronas President and Group CEO, commented: "This collaboration signifies the shared aspiration of Petronas and PetroVietnam to provide more energy responsibly to fuel economic growth that also moves us closer to a lower-carbon future. In fulfilling our responsibilities as national energy companies, we look forward to combining our technological capabilities and expertise to develop energy solutions in both hydrocarbons and cleaner energy."
The MoC was signed by Petronas' President and Group CEO and PetroVietnam's President and CEO, Dr. Le Manh Hung. According to Phan Tu Giang, PetroVietnam's Vice President, domestic and foreign onshore and offshore oil and gas exploration and production is the firm's core business to meet the country's growing energy demand.
In addition, PetroVietnam is also aiming for net-zero emissions by 2050, emphasizing the role of LNG in the energy transition with the desire to promote the synchronous deployment of LNG use for power projects and gas/LNG value chains. The company sees net zero as not only an opportunity but also a challenge in balancing between maintaining production and business activities and gradually realizing the goal of energy transition.
"The ambition of both NOCs is to continue offering our respective countries and the region pragmatic solutions as part of a practical and responsible pathway towards a just energy transition," highlighted Taufik.
Petronas has been actively pursuing more oil and gas. Two weeks ago, the hydrocarbon search offshore Suriname resulted in an oil discovery at an exploration well in Block 52.