MECC 2021 winners unveiled
The United States' Office of Energy Efficiency and Renewable Energy (EERE) has announced the winners of the 2021 Marine Energy Collegiate Competition (MECC).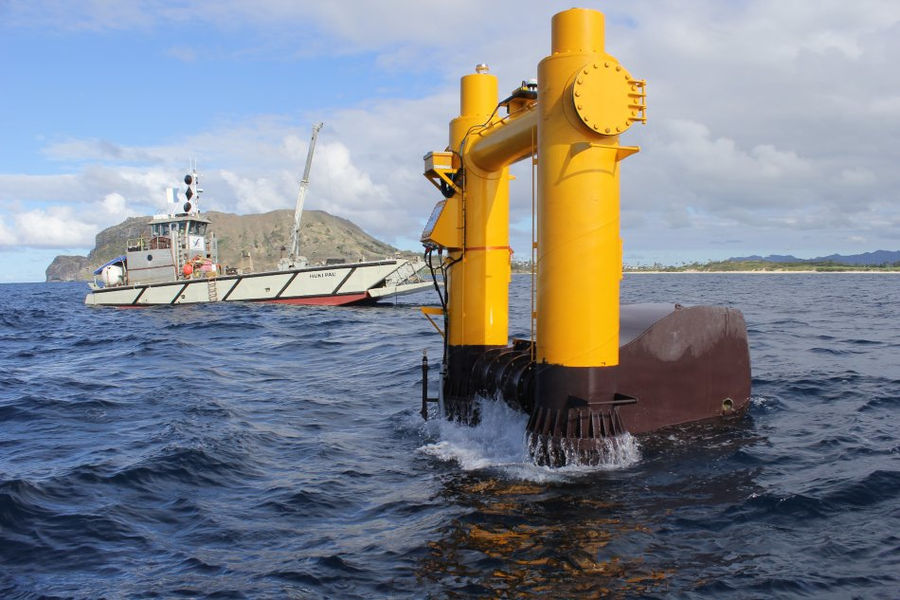 Managed by the National Renewable Energy Laboratory (NREL) on behalf of EERE's Water Power Technologies Office (WPTO), the competition inspired multidisciplinary teams of undergraduate and graduate students to unlock the power of the ocean, rivers, and tides.
The first-place winner of the 2021 MECC is Purdue University, followed by the University of Michigan on the second place, with Virginia Polytechnic Institute and State University, with the University of California, on the third place.
Teams were asked to design a device that optimizes technology, reduces costs, and explores new opportunities for marine energy. Competitors explored a variety of approaches to meet these criteria, proposing a range of ideas with a singular common goal: to power the blue economy.
New to the 2021 competition was the build-and-test segment, which allowed interested teams to put their devices to the test in a tank.
These efforts culminated in a written submission and a pitch of teams' market assessment and detailed technology design.
"The MECC engages a diverse group of students to explore marine energy technologies in real-world technology design and business case development", said Kelly Speakes-Backman, acting assistant secretary for EERE at the U.S. Department of Energy. "Through this competition, we hope to inspire tomorrow's clean energy workforce to help us meet President Biden's ambitious and achievable clean energy goals".
Participation in the MECC provides students with invaluable industry experience and promotes workforce development by identifying the most promising near-term markets for marine energy to serve the blue economy.
The competition also forges connections between students and seasoned industry professionals, affording them opportunities for information sharing, networking, and career development.
The MECC is open for applications for the 2022 challenge.